Christian Smith presents Platform
Techno don Christian Smith launches a brand new album concept for Renaissance - Platform, a mix that takes inspiration from the classic Detroit sound and the contemporary dancefloor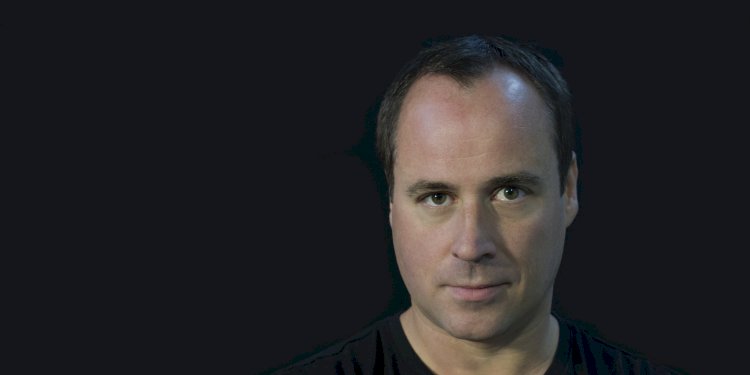 Photo by Renaissance
Having made his name as a true heavyweight of the techno scene with a string of seminal productions to his name, Christian Smith is undoubtedly one of the best-respected names in the genre. Often collaborating with his long-time studio partner, John Selway, Christian's work has set the benchmark for quality techno; as his releases with Josh Wink's 'Ovum' imprint, John Digweed's Bedrock, Steve Lawler's ever-innovative Viva Music and of course, Renaissance, attest.
Over the last few years Christian has developed his relationship with Renaissance, with two EPs under his belt. Now he launches the new series 'Platform', which has been designed to allow the freshest talent from the scene to shine, and there is surely none more deserving to kick things off.
"I wanted to do something special... that stands the test of time, but that has not been done for Renaissance before." - Christian Smith
To achieve this he has given each mix of this two-disc package a different flavour. Devoting the first CD to Detroit techno, Christian "picked tracks that are produced by European artists that are heavily inspired by the early Detroit sound." He mixes up the hypnotic groove of Radio Slave's remix of the Humate classic 'Love Stimulation' with stand out tracks from Stimming, Nic Fanciulli & Steve Mac. Christian also adds a generous helping of his own unreleased original production to create a shimmering sound scape, that is as beautifully crafted, as it is compelling.
The second disc represents Christian in a more peak-time, club environment - big records that convey the energy that he always brings to the dance floor. Incorporating tracks from such production luminaries as Timo Maas, Cirez D and Guy J (as well as a further sprinkling of previously unheard material from his own studio) this CD is best described by Christian himself: At the end of that day it's all about a good party and this is exactly what this second cd is to me.
Christian Smith - Platform
Release date 7th September 2009
Label Renaissance
CD one
1. Taho - Atlantess
2. Subotic - The Seed
3. Humate - Love Stimulation (Radio Slave Mix)
4. Stimming - The Kiss (Ripperton Mix)
5. Technasia - Crosswalk
6. Christian Smith & John Selway - Daytona
7. Secret Cinema - Kurzweil
8. DJ Yellow feat. Rucyl - In My Heart
9. Quince featuring Paris The Black Fu - My Life's Rhythm
10. Nic Fanciulli & Steve Mac - 10%
11. Psycatron - Tipping Point
CD Two
1. Christian Smith & John Selway - Manfreak (Athos Mix)
2. Samuel L. Sessions - Can You Relate (Slam Remix)
3. Wehbba - The Hiss
4. Alex Under - FI (Tobias Remix)
5. Christian Smith & John Selway - Mistral (Pietee Mix)
6. Karotte - All She Wants Is
7. Christian Smith & Reset Robot - Elixir (Gary Beck Remix)
8. Guy J - Bianca
9. Pan-Pot - Confronted
10. Florian Meindl - Here Today Gone Tomorrow
11. Christian Smith - Indecent Exposure
12. Timo Maas - Jetstream
13. Carlo Dall Anese & Diego Logic - Brigadeiro Demais Engorda
14. Psycatron - Directions
15. Cirez-D - On Off