Defected presents Most Rated 2016
Defected presents Most Rated 2016 is the latest installment in the series of upfront house music collections, featuring cuts from Huxley, Duke Dumont Tiga, Denney, and many more.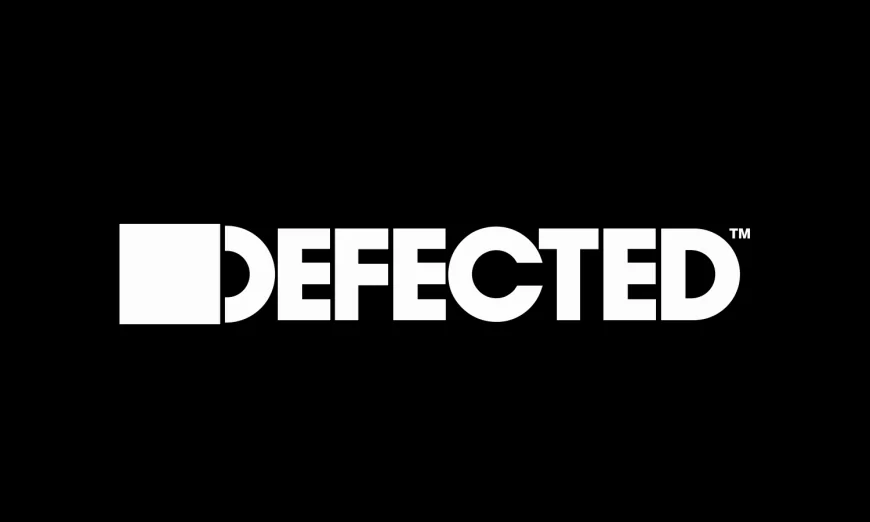 Photo by Defected Records
2015 has been yet another exceptional year for house music. From underground club anthems to crossover chart-topping hits, the wealth and variety of house created, played and danced to has been staggering, and it is this that Most Rated 2016 celebrates by touching on the big moments of the last twelve months as well as showcasing those records that will prove to be the future hits of 2016.  
 
Those seeking a comprehensive collection of the very finest house music of 2015 and future necessities for 2016 need look no further.
 
Included here are several Traxsource chart-toppers including Purple Disco Machine & Boris Dlugosch 'L.O.V.E.', Kings Of Tomorrow feat. April 'Burn So Deep' (Sandy's Deep Burn) and Tim Deluxe 'Tryin' Find A Way (Club Mix)', all of which fly the flag for quality, soulful house music.
 
Cuts from the techier end of the house spectrum include Technasia & Green Velvet 'Suga' and Denney 'Low Frequency' – both of which topped Beatport's overall chart – as well as Siege's 'Crunk' and Damian Lazarus & The Ancient Moons 'Vermillion' (&ME Remix), the latter of which was named Essential New Tune by Pete Tong.
 
An additional 20 tracks along with 3 bonus DJ mixes are included on the digital version.
 
Most Rated is the series that consolidates the DJ essentials and biggest records of the moment, presenting them in one easy to consume package. Full length, unedited, unmixed house hits strictly for the DJ and guaranteed to work on the dancefloor. From bedroom first starters to AAA globetrotting super stars, this is an essential collection for any serious house DJ.
Defected presents Most Rated 2016
Release Date November 2015
Label Defected Records
Tracklist
CD1
01. Purple Disco Machine & Boris Dlugosch - L.O.V.E.
02. Eats Everything feat. Tiga vs Audion & Ron Costa - Dancing (Again!) (Original Mix)
03. Janet Rushmore - Joy (Sonny Fodera Beatdown Mix)
04. Huxley - stillLOVE
05. Kings Of Tomorrow feat. April - Burn So Deep (Sandy's Deep Burn)
06. Damian Lazarus & The Ancient Moons - Vermillion (&ME Remix)
07. The Cucarachas feat. Shaun J. Wright - Toy
08. The Juan Maclean - A Simple Design (Jesse Rose Remix)
09. Bas Ibellini - That's Right
10. Mystic Bill - U Won't C Me
 
CD2
01. Technasia & Green Velvet - Suga (Original Mix)
02. Siege - Crunk
03. Duke Dumont - Mumble Man
04. DJ S.K.T - Dirty
05. GotSome - Just A Feeling (Sonny Fodera Remix)
06. Ordonez - The Spell (Original Mix)
07. Konstantin Sibold - Leif
08. Sísý Ey - Do It Good (Club Mix)
09. Seven Davis Jr. - Sunday Morning (Kaytronik Ruff Kut Mix)
10. Pele & Shawnecy - Better For My Brain (Original Mix)
 
CD3
01. Tim Deluxe - Tryin' Find A Way (Club Mix)
02. Tiga vs Boys Noize - 100 (The Martinez Brothers Keep It 100 Mix)
03. Denney - Low Frequency (Club Mix)
04. Sonny Fodera & Cervendos feat. Lauren Faith - High
05. Enzo Siffredi - Sometimes
06. ANOTR - Stop The Music
07. Guti - El Solitario (Carl Craig Remix)
08. Logic - The Warning (Richy Ahmed Remix)
09. Terranova feat. Mandel Turner - Underverse (Adam Port Mix)
10. Sabb feat. Forrest - One Of Us (Dennis Ferrer Remix)