Way Out West 2016
The Way Out West Festival 2016 is held in the heart of Gothenburg, Sweden. The three-day festival is a must for all music-loving, culturally oriented young minds.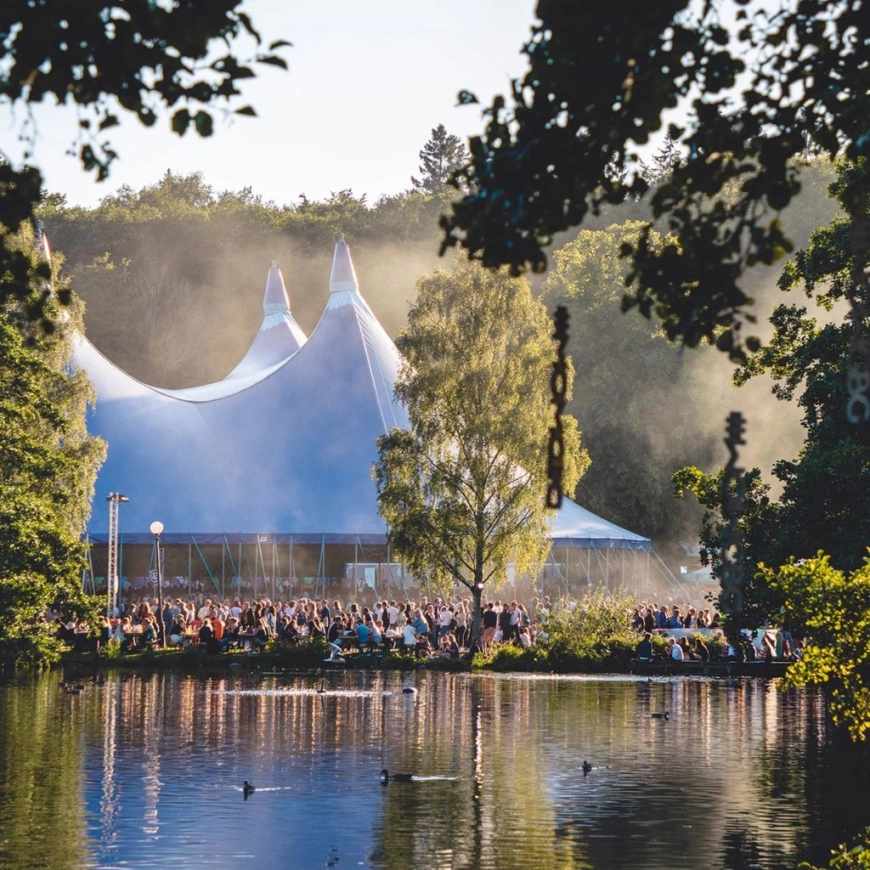 Photo by Way Out West
The first festival was held in August 2007 in Slottsskogen on Friday and Saturday and at club venues on Thursday, Friday, and Saturday nights. In 2012 the festival became a full-fledged three-day festival with live music in Slottsskogen even on Thursday. In addition to music, the festival has also grown to incorporate other cultural activities such as art exhibitions in Slottsskogen and film showings at cinemas around the city.
The festival has had a strong focus on being environmentally friendly and was the first festival in Sweden to become KRAV-certified. Citing environmental reasons, the festival announced on the evening before the first day of the 2012 festival that all food served to artists, staff, and visitors during the festival would be vegetarian. This decision led to a furor of reactions, both positive and negative. The debate culminated with the Gothenburg tabloid GT giving away free sausages and meatballs outside the festival entrance - a move that resulted in a Twitter dispute between the festival's press chief Joel Borg and GT editors that was highlighted by the Swedish media.
The festival has won both national and international awards including Gyllene Hjulet's 2012 Rights Holder for the Way Out West brand, Resumé's Monthly Outdoor Marketing Campaign, as well as the Most Innovative Festival at the MTV O Music Awards.

Lineup
Albin Lee Meldau / Algiers / Alunageorge / Amanda Bergman / Ana Diaz / Anderson Paak And The Free Nationals / Ane Brun / Anna Von Hausswolff / Anohni / Arca / Arre Arre / Arthur Beatrice / Audur / Aurora / Avantgardet / Basia Bulat / Beach Slang / Beri / Bibi Bourelly / Bleached / Bob Moses / Chelsea Wolfe / Cherrie / Chvrches / Cloves / Daniel Adams Ray / Daniel Norgren / Daughter / Deportees / Descendents / Dua Lipa / Dungen / Duvchi / Fidlar / Fire Orchestra / Flag / Floating Points / Formation / Frank Carter And The Rattlesnakes / G Eazy / Grace Jones / Haim / Hurula / Ishi Vu / Jack Garratt / James Bay / Jamie Xx / Jason Isbell / Jessie Granqvist / Jessy Lanza / Joan Shelley / Johanna Knutsson / Josefine Hellstrom Hansson / Joy / Julia Holter / Kablam / Kamasi Washington / Karpe Diem / Kenton Slash Demon / King / Lady Leshurr / Lemaitre / Liima / Little Jinder / M83 / Mai Nestor / Massive Attack / Morgan Delt / Morrissey / Mura Masa / Nao / Nicole Saboune / Oscar / Pascal / Paula Temple / Peaches / Pj Harvey / Purpurrpurple / Rat Boy / Samo Dj / Section Boyz / Seinabo Sey / Sevdaliza Shakarchi / Sia / Skepta Skott / Sleaford Mods / Stormzy / Talaboman / The Avalanches / The Damned / The Internet / The Kills / The Last Shadow Puppets / The Tallest Man On Earth / Thundercat / Toxe / Travis Scott / Trixie Whitley / Viagra Boys / Whitney / Young Fathers / Yung Lean