A Rolls-Royce called Wraith
The most potent and technologically advanced Rolls-Royce in history. Wraith is a car for the curious, the confident, and the bold, with the power, style, and drama to make the world standstill.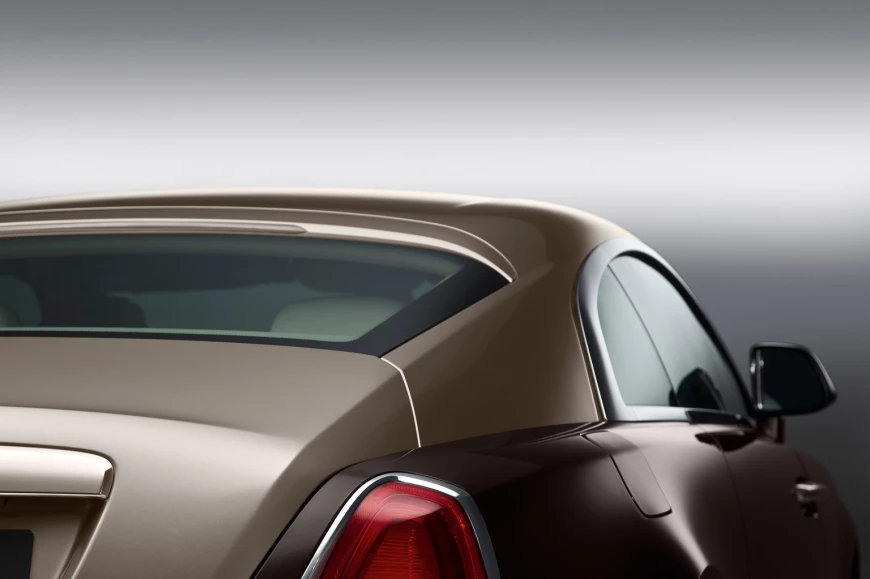 Photo by Rolls-Royce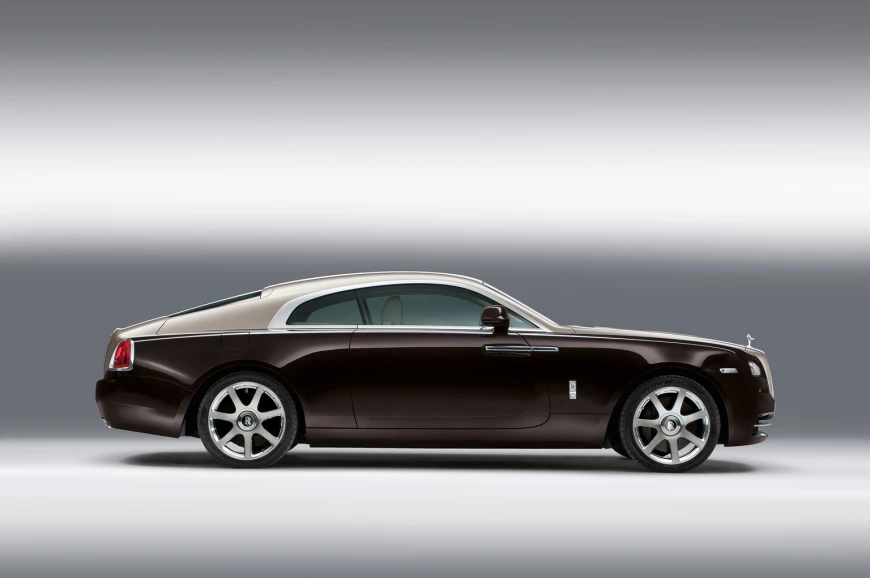 Photo by Rolls-Royce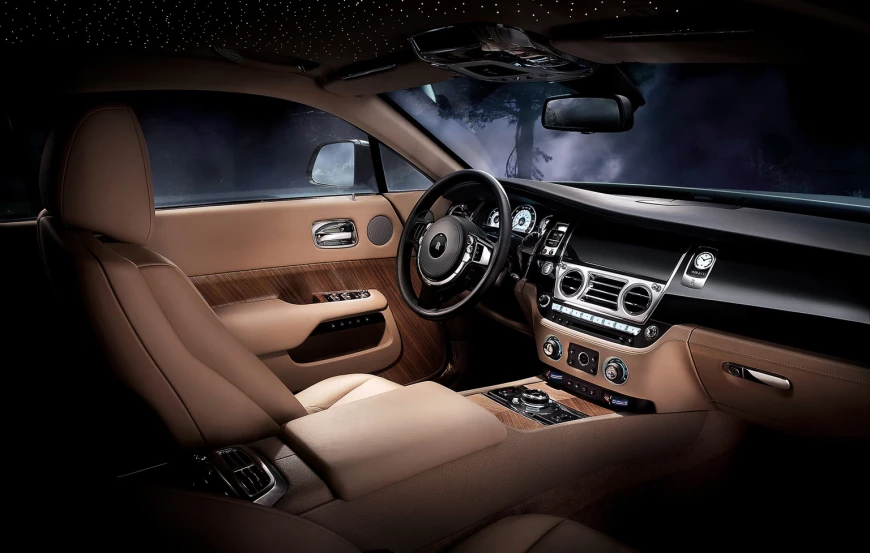 Photo by Rolls-Royce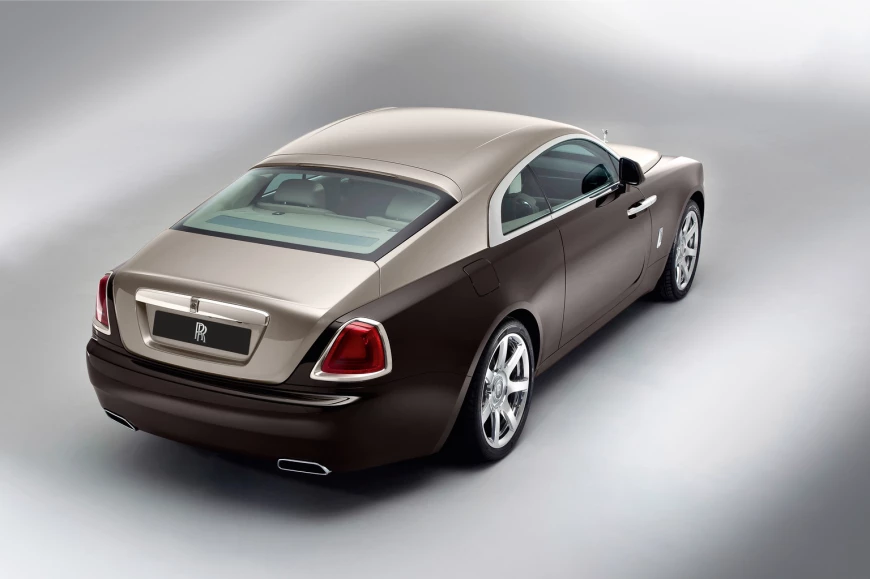 Photo by Rolls-Royce
Wraith, the boldest expression of Rolls-Royce yet. The striking fastback silhouette exudes elegance and power. The aerodynamic lines and wide rear track reinforce the promise of athletic prowess and dynamism, further accentuating the prominent shoulders.
The compelling design can be further enhanced by exclusive two-tone paint combinations, which add definition and provide even more opportunities for people to personalize the car to their taste. The Wraith is a Rolls-Royce through and through. The classic 2:1 proportions of the wheel to body height remain, as do the long rear overhang, self-righting wheels centers, and signature rear-hinged coach doors.
Wraith pushes all the boundaries of Rolls-Royce. The vertical grille is recessed by 45 mm to create an air of foreboding, while the twin exhausts are instantly dramatic. Frameless coach doors and the absence of a B-pillar add an elegant touch and make stepping in and out of Wraith effortless.
Wraith has three new exclusive wheel designs. A 20" seven-spoke design comes as standard, with 21" seven-spoke and five-spoke part polished, bi-color choices available as an option.
Wraith is the most powerful Rolls-Royce in history. Behind the deep-set Pantheon grille sits a potent 6.6 liter, twin turbo-charged V12 engine. It delivers 624 bhp with 800 Nm of torque and powers from 0-62 mph in 4.6 seconds. Even with this formidable power, Wraith is every inch a refined Rolls-Royce with electronically controlled air suspension that creates the signature 'magic carpet ride'.
Wraith debuts the most intelligent drivetrain ever to feature in a Rolls-Royce. This is a car that can see into the future.
Satellite Aided Transmission uses GPS data and the navigation system to scan the road. It anticipates what lies ahead, then automatically chooses the optimum gear on the eight-speed transmission. Power is delivered effortlessly for you so that you can surge smoothly through every corner, around every roundabout, and into every slip road.
The new Spirit of Ecstasy Rotary Controller features a touchpad, so you can effortlessly access the internet and music with a swipe of your finger or call up contacts and directions simply by "writing" the characters.
The touchpad also has a "pull and pinch" function, so you can zoom in and out just as you would on a smartphone. You can send emails and texts using your voice for even more convenience and safety.