Nuits Sonores 2020
Nuits Sonores 2020 is a festival entirely dedicated to electronic, independent, visual, and digital cultures where music, design, graphic arts, and architecture are intimately connected.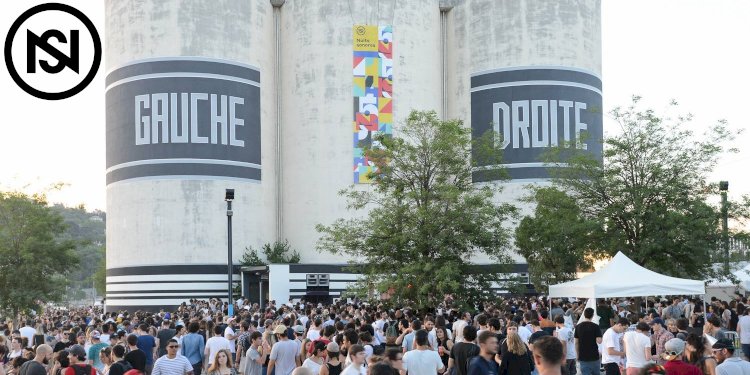 Photo by Gaétan Clément
Each year, the festival transforms about 40 locations across the city. Since the festival's beginnings, over 250 locations in Lyon have been used and redesigned including art galleries, industrial wastelands, rooftops, and even swimming pools.
This has always encouraged the public to explore and discover the festival by foot, bike, or using public transport. Nuits Sonores aims to decode past, present, and future innovative cultures. This unique and curious mindset brings together headliners and rising talent, popular music, and niche music from local, national, and international scenes.

Lineup
808 State / Amelie Lens / Anetha b2b Sugar / BICEP / Caribou / Colin Benders / Crystallmess / Daniel Avery b2b Roman Flügel / Dax J b2b Kobosil / Dis Fig / Dj Harvey / Fatima Yamaha / Folamour / Gabber Modus Operandi / Giant Swan / Grand River / Helena Hauff / Honey Dijon / Ivan Smagghe b2b Manfredas / Jeff Mills / Jessy Lanza / KiNK b2b Bawrut / Kittin & The Hacker / Leroy Burgess & Saving Coco / Linn Da Quebrada / LISA / LSDXOXO / Minimal Violence / Motor City Drum Ensemble / Muqata'a / Mykki Blanco / Neon Chambers / Neuzeitliche Bodenbeläge / Nina Kraviz / Paula Temple b2b SNTS / Poté / Recondite / Red Axes / S3A / Seiji Ono / Sicaria Sound / Squarepusher / Stakhan / TR/ST