by:Larm 2020
by:Larm Festival asks: What kind of music nerd are you? This sets the tone for a weekend of musical discovery in Oslo, Norway.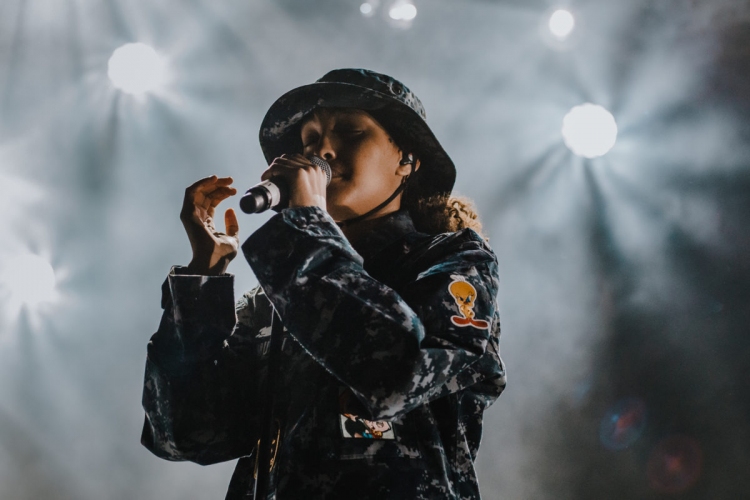 Photo by Emelie Sollie/bylarm.no
by:Larm combines an industry conference with a showcase music festival that takes place around the Norwegian capital. The focus of the fest remains on presenting artists that are on the verge of success mixed with daytime seminars, lectures, and debates.
by:Larm is a music festival and conference held annually at different locations in Norway since 1998. Since 2008 the festival has been held in Oslo. The 2020 version of the festival will take place on 27. - 29. February 2020.
by:Larm consists of two parts: a festival and a conference. The conference is a meeting place for the Norwegian and foreign music industries. A series of lectures, seminars, and debates are held during the day. The festival concerts take place at night and are open to the public. Their main focus is to present artists that are on the verge of success, either in their homelands or internationally.

Lineup
Mapei / Sir Was / Pan-Al / B-Boy Myhre / Kamara / Musti / Kapteinen / Dahir / Brigt / Combos / Daniel Obede / Daufødt / Death Throne / Doni Mula / Drittmaskin / Dwaal / From Scratch / Juni Habel / Kanaan / Karolinski / Kongle / L.U:n.A / Natnael / Navian / Oberst / Oprofessionell / Porto Geese / Sei Selina / Unganisha / Zee / Baby Rose / Black Country, New Road / DJ Python / Hedda Mae / Jakob Ogawa / Jessy Lanza / Juno / Okay Kaya / Pottery / Spencer / Squid / TCF / Bathsheba / Doula / Ghlow / Mopiano / Turquoise Sun / Beta Librae / Curl / D. Tiffany / Drug Store Romeos / Fabiana Palladino / Fenne Lily / Forest Drive West / Perila / Porridge Radio / Isah / Charlotte Dos Santos / Drew / Imenella / Orm / Lüt / Johan Airijoki