Austin City Limits Festival 2020
The Austin City Limits (ACL) Music Festival will no longer take place in 2020.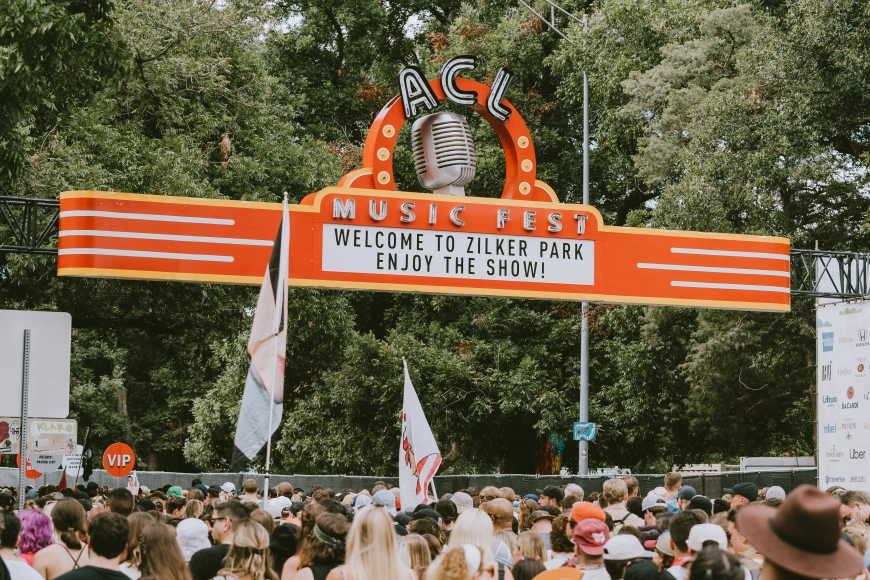 Photo by Dusana Risovic/ACL Fest
From the organizer
Austin City Limits Music Festival will no longer take place in 2020. We would have loved to put on another memorable show this year, however, with the uncertainty surrounding the current situation in Texas, this decision is the only responsible solution. The health and safety of our fans, artists, partners, staff and the entire Austin community remains our highest priority. 
We will return to Zilker Park on October 1-3 and October 8-10, 2021 to celebrate our 20th Anniversary. We encourage fans who have already purchased tickets to hold on to them to lock in access to next year's festival at 2019 prices. Refunds will be made available for fans who purchased directly through the festival and cannot attend next year's dates. All current ticket holders will receive an email from Front Gate Tickets shortly with information on both options.
ACL Fest has always been rooted in tradition, our common love of live music, and our community. This includes supporting Austin Parks Foundation for the past 15 years to improve parks and green spaces across the city.

About the Festival
The festival is a balanced blend between Music and Food. Austin is known for its food, and the festival is no different. Austin Eats is the name of the festival food court that was modeled after the Jazz Fest in New Orleans. Austin Eats features all of Austin's finest restaurants and caters to each individual festivalgoer.
With signature ACL fare such as the Hot and Crunchy Mighty Cone, vegetarian and gluten-free considerations, and options far from just funnel cakes or turkey legs, the ACL Eats Food Court showcases Austin's premier restaurants. Amy's Ice Cream, Chi'Lantro, mmmpanadas, Southside Flying Pizza, Tino's Greek Café, and Wholly Cow Burgers will all have a second location in addition to the ACL Eats Food Court, near the south end of the park. All vendors accept cash and there are ATMs located around the facility. Recycling bins are provided and festivalgoers are encouraged to be conscious when disposing of their food waste.
Festivalgoers are given unique opportunities to give back to the community during their time at the festival. ACL Cares is a section of the festival that supports good causes and encourages support from the thousands of attendees of the festival. Organizations like KLRU and The Nature Conservancy have been involved in past years.
ACL Cares aims to make a difference in the local Austin community and beyond.
When
Weekend 1: 2nd-4th of October 2020
Weekend 2: 9th-11th of October 2020
Where Zilker Park, 2100 Barton Springs Rd, Austin, TX 78704, USA
Lineup
To Be Announced