Terminal V Festival 2023
For the second time ever Terminal V Festival will run over two days, taking place over Easter weekend Saturday 8th & Sunday 9th of April 2023.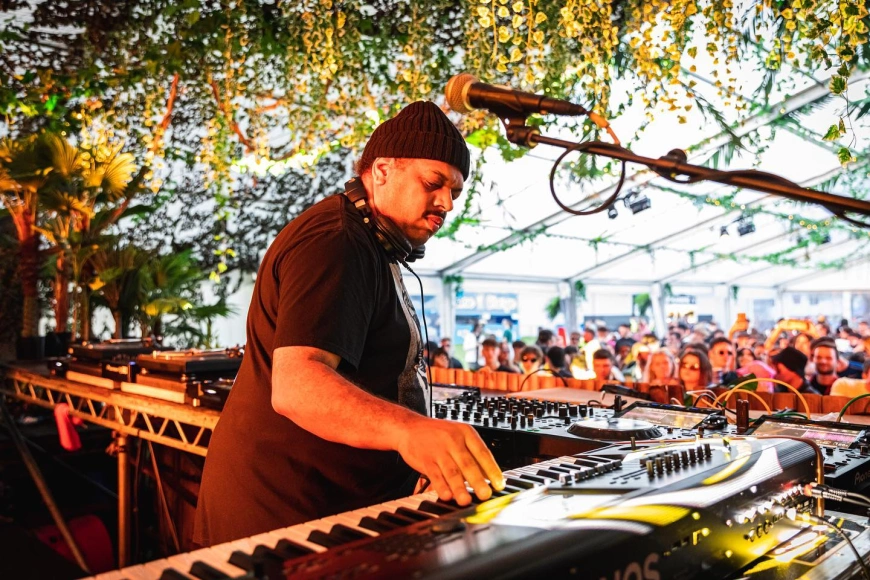 Photo by Terminal V Festival
What started out as a single-room warehouse event back in April 2017 with only 2500 people in attendance, Terminal V has since then grown exponentially to become the UK's largest indoor music festival. Terminal V occupies the complex of warehouses and surrounding space at The Royal Highland Centre site adjacent to Edinburgh Airport.
With thousands now flocking to Edinburgh from all over the UK and beyond to the festival to witness a gathering of techno and underground house music's elite, you can expect 6 very unique stages packed full of mind-bending production ensuring an immersive experience like no other.
When 8th - 9th April 2023
Where Royal Highland Centre + Showground, Edinburgh, Scotland
Lineup
Adiel / Aisha / Alan Fitzpatrick / Amelie Lens / Big Miz / Blk. / Boys Noize / Cera Khin / Charlie Sparks / Charlotte De Witte / Dan Shake / Dyen / Eli Brown / Enrico Sangiuliano / Ewan Mcvicar / Farrago / Folamour (A/V) / Franck / Frazi.Er / Héctor Oaks / I Hate Models / Indira Paganotto / Jayda G / Jennifer Loveless / Kettama / Lena Willikens / Marco Faraone / Matt Guy / Nancy Live  / Nico Moreno / Parfait / Rebūke / Sara Landry / Shlømo / Slam (Live) / Stephen Brown / Stella Bossi / Taahliah / Trym / Vtss