15% discount on everything
Let's start 2018 with a bang in the form of 15% discount on everything in the Evlear Spread Store. Use code: 15OFF18 between the 22nd and 25th of February 2018 to claim your t-shirt or hoodie from a limited supply.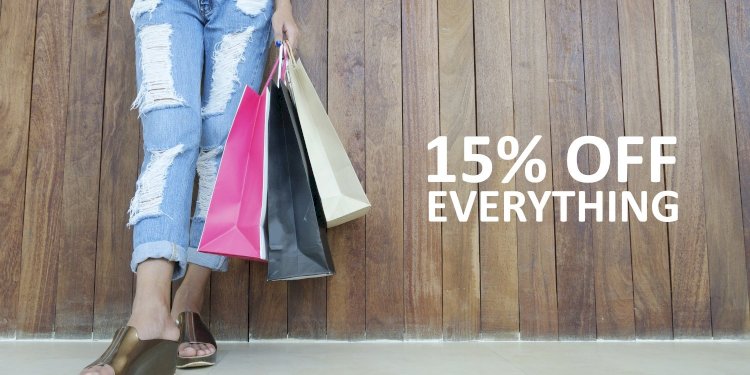 Photo by Porapak Apichodilok
We love giving back and offering all those that love what we do, a chance to show your appreciation by buying our merchandise at a discount. Because we love giving you the best deal possible and this time we have an amazing opportunity to save some money. This means you can purchase as many t-shirts or hoodies as you want and get 15% off everything. This offer is time-limited so be sure that you remember the dates.
The offer is as follows
Buy any items in the Evlear Spreadshirt Shop and use the code 15OFF18 when you checkout to get 15% off everything between the 22nd and 25th of February 2018. Do note that this offer cannot be combined with other codes and cannot be used for gift cards.

Shipment can be made to any of the following countries
Afghanistan / Åland Islands / Albania / Algeria / Andorra / Angola / Anguilla / Antigua and Barbuda / Armenia / Aruba / Australia / Austria / Azerbaijan / Bahamas / Bahrain / Bangladesh / Barbados / Belarus / Belgium / Benin / Bermuda / Bhutan / Bolivia / Bosnia and Herzegovina / Botswana / Brasil / British Virgin Islands / Brunei Darussalam / Bulgaria / Burkina Faso / Burundi / Cambodia / Cameroon / Canada / Cape Verde / Cayman Islands / Central African Republic / Chad / Chile / China / Colombia / Comoros / Congo / Cook Islands / Costa Rica / Croatia / Cyprus / Czech Republic / Democratic Republic of the Congo / Denmark / Dominica / Ecuador / Egypt / Equatorial Guinea / Eritrea / Estonia / Ethiopia / Falkland Islands / Faroe Islands / Fiji / Finland / France / French Guiana / French Polynesia / Gabon / Gambia / Georgia / Germany / Ghana / Gibraltar / Greece / Greenland / Grenada / Guadeloupe / Guam / Guernsey / Guinea / Guinea-Bissau / Guyana / Haiti / Honduras / Hong Kong / Hungary / Iceland / India / Indonesia / Ireland / Israel / Italy / Ivory Coast / Jamaica / Japan / Jersey / Kazakhstan / Kenya / Kiribati / Kuwait / Laos / Latvia / Lesotho / Liechtenstein / Lithuania / Luxembourg / Macao / Macedonia, Republic / Madagascar / Malawi / Malaysia / Maldives / Mali / Malta / Martinique / Mauritania / Mauritius / Mayotte / Mexico / Moldova / Monaco / Mongolia / Montenegro / Montserrat / Morocco / Mosambique / Myanmar / Namibia / Nauru / Nepal / Netherlands / Netherlands Antilles / New Caledonia / New Zealand / Nicaragua / Niger / Nigeria / Norway / Oman / Pakistan / Palau / Panama / Papua New Guinea / Paraguay / Peru / Philippines / Poland / Portugal / Puerto Rico / Qatar / Réunion / Romania / Russia / Rwanda / Saint Kitts & Nevis / St. Christopher / Saint Lucia / Saint Martin / Saint Pierre and Miquelon / Saint Vincent and the Grenadines / San Marino / São Tomé and Príncipe / Saudi Arabia / Senegal / Serbia / Seychelles / Sierra Leone / Singapore / Slovakia / Slovenia / Solomon Islands / South Africa / South Korea / Spain / Sri Lanka / St. Helena / Suriname / Swaziland / Sweden / Switzerland / Taiwan / Tajikistan / Tanzania / Thailand / Timor-Leste / Togo / Tonga / Trinidad & Tobago / Tunisia / Turkey / Turkmenistan / Turks And Caicos Islands / Tuvalu / Uganda / Ukraine / United Arab Emirates / United Kingdom / United States / Uzbekistan / Vanuatu / Vatican City / Venezuela / Vietnam / Wallis and Futuna / Zambia / Zimbabwe