Bowler announces the Defender Rally Series for 2023
Following a hugely successful first season of exciting and close-fought competition, off-road performance specialists Bowler have announced the Defender Rally Series for 2023.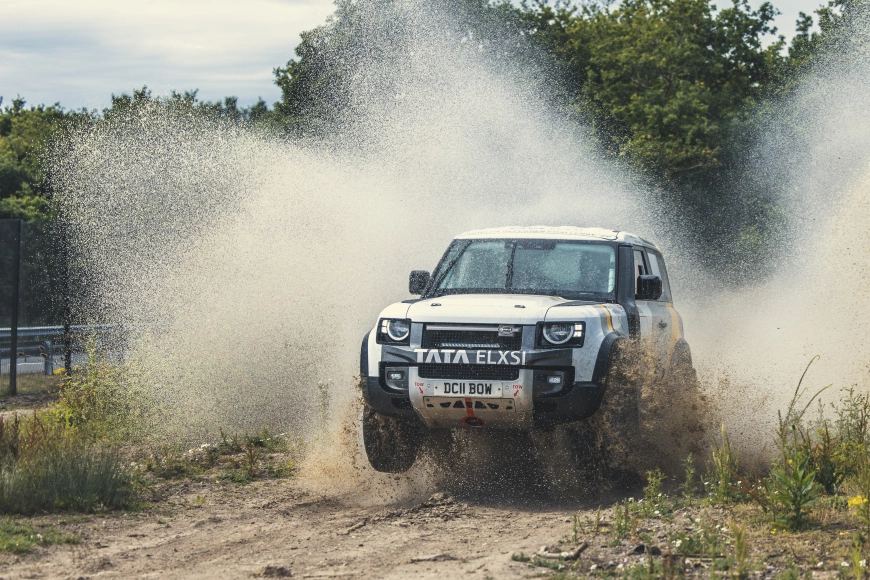 Photo by Bowler/Land Rover
Building on the popularity of the Tata Elxsi Bowler Defender Challenge for 2022, the Defender Rally Series by Bowler has been specifically designed to offer entrants the chance to gain rally motorsport experience and know-how, facilitating progression to rally-raid events. Bowler can offer the necessary support and training enabling entrants to achieve the correct licensing in order to compete in the UK and internationally.
The Defender has proven to be an incredibly tough, durable, and capable platform from which to grow the series in the UK and beyond. Designed for novices and competition veterans alike, the Defender Rally Series by Bowler consists of 12 teams taking part in nine events, including seven competitive rounds in identical Defender rally cars. After the first private round, fully supported teams participate in six rounds of public events in which they will develop both the driving and organizational skills required of open competitive motorsport.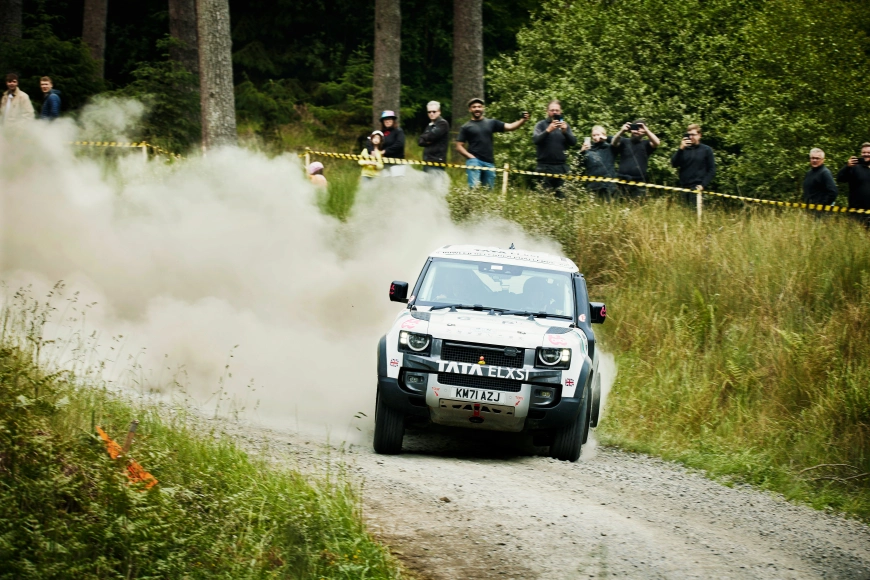 The UK Championship provides an inclusive team atmosphere with full technical support on hand at every event. The professional presence of the team, with comprehensive on-event spares support and team hospitality area, creates a true paddock within the paddock and underlines Bowler's unique proposition and commitment to the sport. As a result, the camaraderie among current teams has been exceptional while still remaining highly competitive, with demand continuing to grow within the UK and overseas.
Packages for the 2023 UK Championship will start at 108,334 GBP (plus VAT). This includes the purchase and full ownership of a brand-new, fully converted rally car, based upon the latest road registered model year Defender 90 P300, management through nine events, including seven competitive championship rounds with full works support consisting of a dedicated team of race technicians, event hospitality, professional guidance, access to a fully stocked spares container and support unit, plus training. Competition organizer race entry fees are additional to the Bowler package.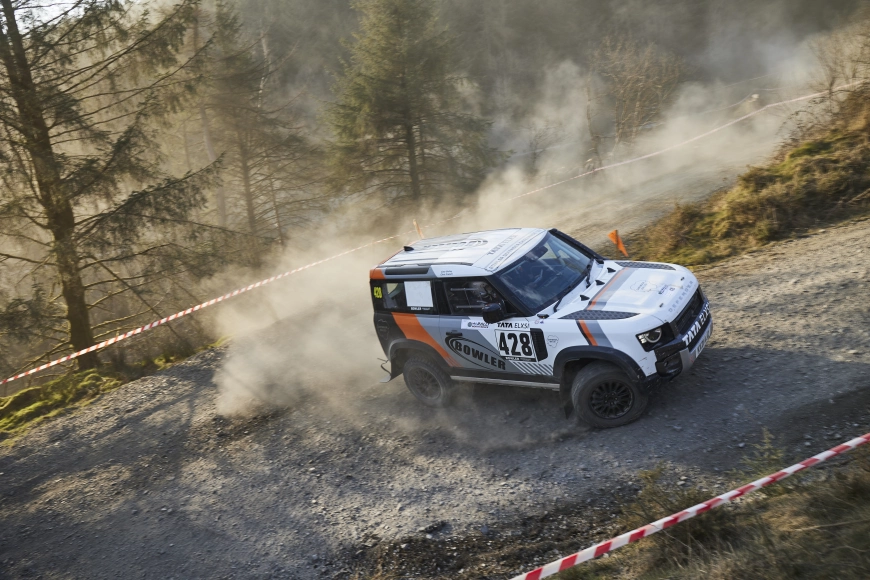 A number of additional support options are available, these include Arrive and Drive whereby the rally car is entirely managed by Bowler for the duration of the 2023 UK Championship; cars are professionally managed, cleaned, inspected, repaired where required, stored between competitions and delivered to each round ready to race. Rounds take place in remote areas around the UK so this option is particularly attractive for time-poor or international drivers. Further options include license development and bespoke training delivered by a professional rally driver.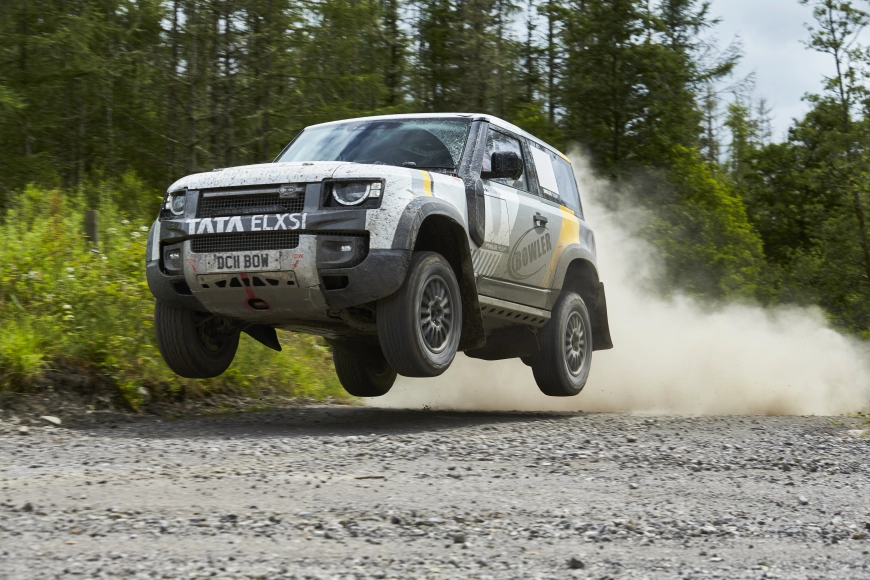 1. 4-5 March - Walters Arena - Comp Safari
2. 15 April - Rally Nuts Stages - Stage Rally (Gravel)
3. June - TBD - Comp Safari
4. 8 July - Nicky Grist Stages Rally - Stage Rally (Gravel)
5. 22/23 September - Trackrod Rally - Stage Rally (Gravel)
6. 28 October - Cambrian Rally - Stage Rally (Gravel)
7. November - TBD - Hill Rally/Stage Rally (Gravel)
The 2023 UK Championship will benefit even further from Bowler's pedigree and experience which has helped this year's racers hone their skills. The 2023 season will be even more keenly fought in a car that turns heads wherever it goes. Bowler is pleased to offer this opportunity which provides unique challenges, adventures, and experiences that embody the Bowler team spirit and pedigree.