goldRush Rally 2024
goldRush Rally 2024 Grand Prix The Atlantic Tour is more than just an event; it's a journey through time, echoing the roars of engines, the cheers of the crowd, and the invincible spirit of racing.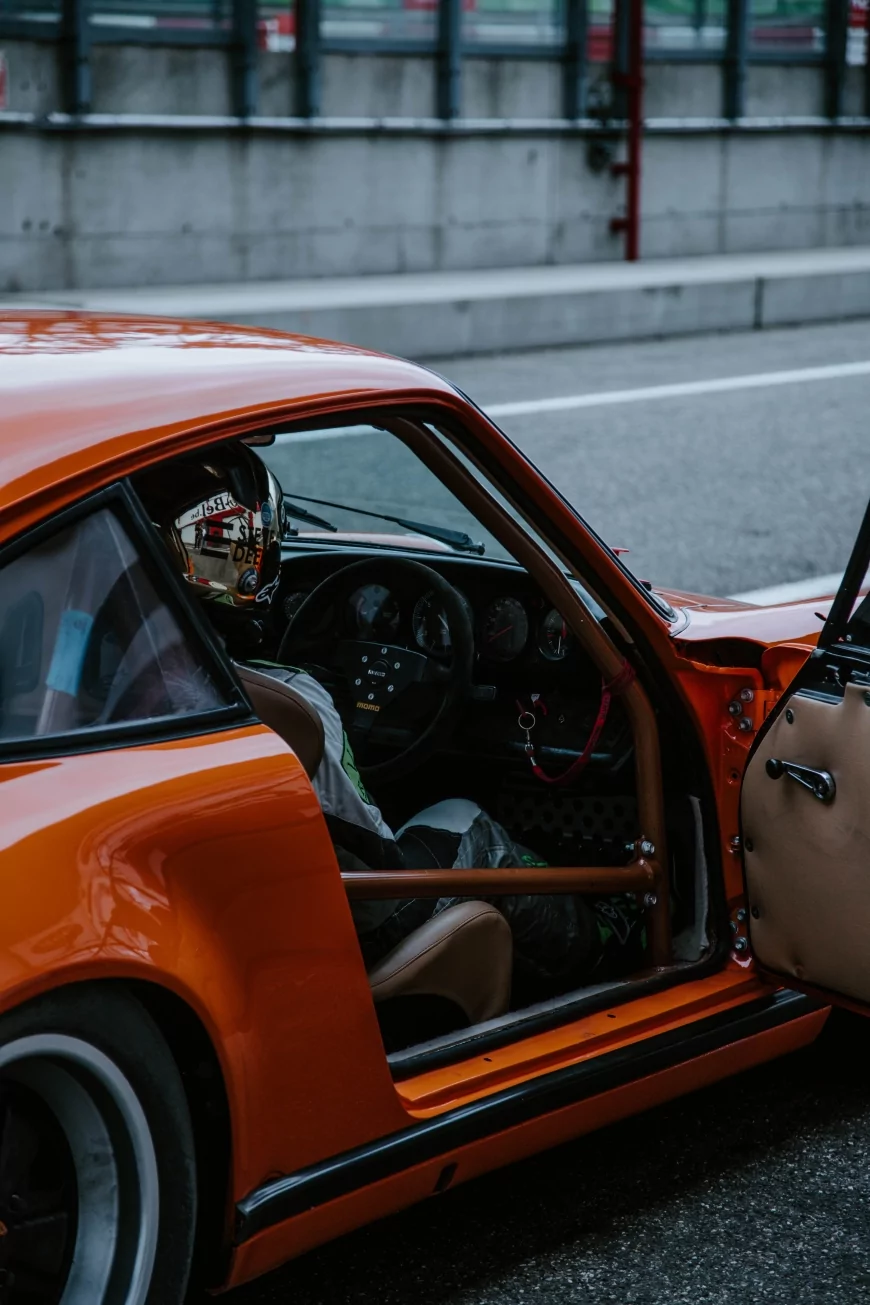 Photo by Tom Verdoot
The goldRush Rally team proudly announces a special edition in our celebrated history. goldRush Rally GRAND PRIX "The Atlantic Tour." As they chart a course through eight unforgettable destinations, the Atlantic Tour is more than just miles covered. It's their salute to the sport of car racing. From their distinctive livery to handpicked merchandise, racing's heartbeat will resonate throughout this year's journey. goldRush Rally GRAND PRIX is more than a rally; it's a curated adventure across the East Coast's most iconic landscape. Their carefully crafted route promises an unparalleled blend of roaring engines, scenic beauty, luxury accommodations, electrifying racing experiences, culinary treasures, and unexpected adventures around every corner.
Prepare to embark on a spectacular adventure with the goldRush Rally GRAND PRIX "The Atlantic Tour," an experience that promises to redefine luxury road rallying. goldRush Rally GRAND PRIX will kick off with our start grid in the historic city of Boston, MA. They will then make their way east through the iconic streets of New York City, NY, followed by the picturesque landscapes of Farmington, PA, the natural thermal springs of Hot Springs, VA, and the famed southern hospitality of Greenville, SC. This is where the first half of the goldRush Rally ends and the second half begins.
From there, our exploration then steers to the timeless beauty of Savannah, GA, known for its storied cobblestone streets, before heading to the pristine island paradise of Amelia Island, FL, and to end it all a two-night finale in the lap of luxury in Boca Raton, FL, allowing participants to immerse themselves in this exquisite destination fully.
Throughout the journey, the participants can expect a lineup of VIP experiences, unmatched accommodations, adrenaline-fueled racetrack events, culinary masterpieces, and routes that celebrate the East Coast's gems.
Full Rally (goldRush Rally GRAND PRIX "The Atlantic Tour"):
For a team of two - One room) $25,000
Boston - Friday, May 17th, 2024
New York - Saturday, May 18th, 2024
Farmington - Sunday, May 19th, 2024
Hot Springs - Monday, May 20th, 2024
Greenville - Tuesday, May 21st, 2024
Savannah - Wednesday, May 22nd, 2024
Amelia Island - Thursday, May 23rd, 2024
Boca Raton - Friday & Saturday, May 24 & 25th, 2024 (Two Nights)
First Half (5 Days and Nights):
For a team of two - One room $12,500
Boston - Friday, May 17th, 2024
New York - Saturday, May 18th, 2024
Farmington - Sunday, May 19th, 2024
Hot Springs - Monday, May 20th, 2024
Greenville - Tuesday, May 21st, 2024
Second Half (5 Days and Nights):
For a team of two - One room $12,500
Greenville - Tuesday, May 21st, 2024
Savannah - Wednesday, May 22nd, 2024
Amelia Island - Thursday, May 23rd, 2024
Boca Raton - Friday & Saturday, May 24 & 25th, 2024 (Two Nights)