Larte Design Tesla Model S
Paying tribute to the famed inventor Nikola Tesla, who has been named the Master of Lightning, Larte Design has created lightning-like clear lines of the Tesla Model S.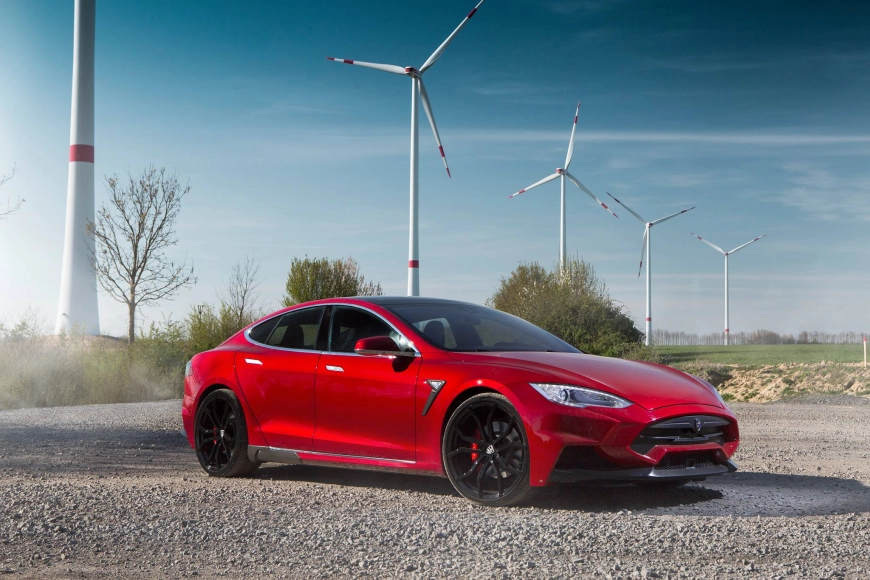 Photo by Larte Design
Tesla Model S is a unique car that generates great public interest. This is the first full-fledged electric vehicle in the premium segment with extraordinary power and speed, maneuverability, and safety, meeting all environmental standards. This is the car of the future - already available today!
Myths and legends about the inventor and brilliant engineer Nikola Tesla gave rise to numerous puzzles in the 20th century, which he was directly or indirectly involved in. The studio's team embarked on the project of creating a new image of the electric vehicle. This was a challenge and, at the same time, a powerful positive impetus, inspiring the designers to find a perfect solution.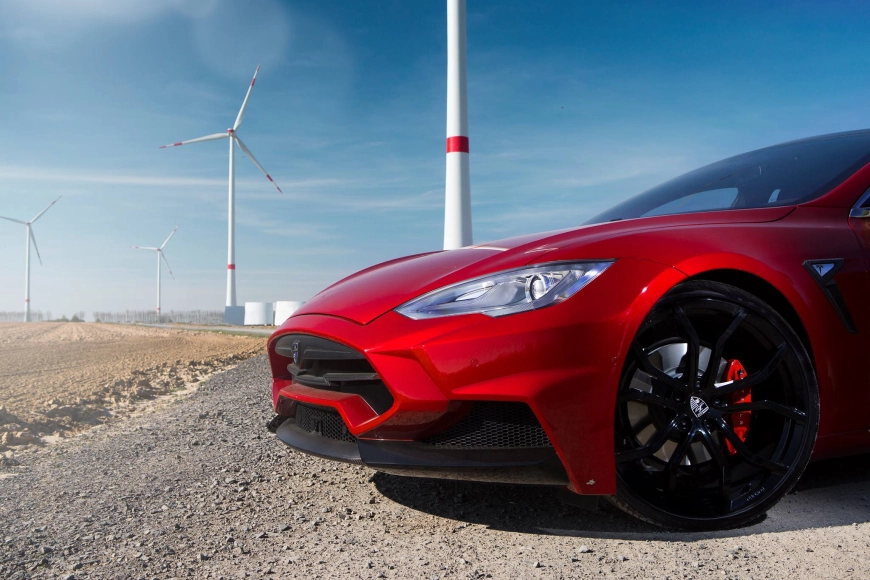 They have also developed new interior features and installed large forged wheels. The integrated electronic sound demonstrating the unbelievable 700 horsepower, will definitely increase the safety of all road users and give this supercar a worthy soundtrack to match its great looks.
All parts of the tuning kit are made of light and strong carbon fiber reinforced plastic as well as composite materials based on basalt fiber, which allowed a significant reduction of the car weight.
Basalt fiber has a higher strength-to-weight ratio, which makes outer parts of the car (bumpers, spoilers, etc.) stronger and lighter. Materials made of basalt fiber have higher impact resistance and toughness, as well as shock-absorbing characteristics. Due to such impressive properties, basalt fiber is used to manufacture bulletproof vests. These materials are also widely spread in the aviation and space industry. This is extremely important for the production of car components ensuring safety in case of a crash. Furthermore, components made of basalt fiber are resistant to severe natural conditions: moisture, salt solutions, alkali, and acids. The use of such materials is becoming even more relevant due to the introduction of new standards for the use of fire-resistant and non-toxic materials in the car industry in the USA.
Close attention to details, craftsmanship, pureness, and accuracy of lines and surfaces turn the car into a real eye-catcher, expressing the individuality of its owner.