McLaren launches McLaren Vision Collection
McLaren Automotive, the creator of luxury high-performance sports cars and supercars, confirms the prices and details of its debut range of sunglasses and spectacles - the McLaren Vision Collection.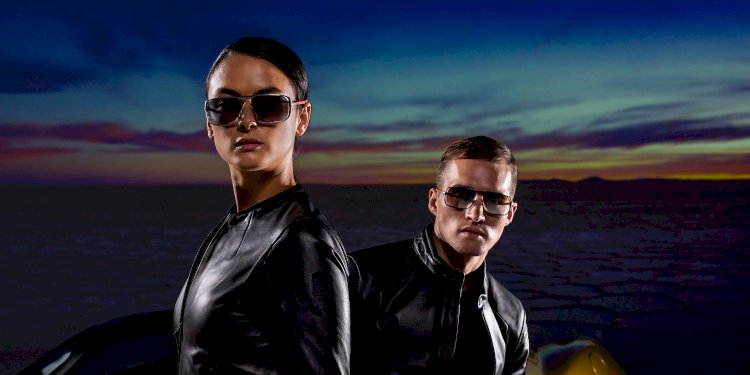 Photo by McLaren Automotive Limited
Imbued with McLaren DNA to be advanced, lightweight and technically precise, the "McLaren of eyewear" is available at independent eyewear specialists. Recommended prices of frames start at 254 GBP and rise to 1,578 GBP for the Bespoke range, which is a first for the eyewear industry uses face-scanning and 3D-printed titanium frames technology to ensure a perfect, tailored fit.
McLaren designers worked with the French optical specialist L'Amy Group to create the collection, which comprises Core, Premium and Bespoke ranges. Available as sunglasses or with prescription lenses, the different styles in each range are characterised by innovative design and advanced materials, reflecting the technical elegance of McLaren cars.
Designed to offer stylish comfort for both men and women, the eyewear is available in a range of finishes and colours, including traditional McLaren hues such as orange. Contemporary and distinctive frames include a unique "floating" design, whereby the lens is hung within the frame at two contact points only, maximising vision and comfort.
The sunglasses in the McLaren Vision Collection are the first to use Leica Eyecare sun lenses, which are treated with AquaDura Vision anti-reflective, hydrophobic and oleophobic coating and feature Leica Eyecare's latest lens technology to ensure exceptional clarity. Each of the five sun lens types is customised for a specific environment; the Driving lenses, for example, feature very precise graduated tinting that is designed to improve contrasts and show the road ahead in sharp relief. There is no polarisation so all surfaces are perceived perfectly. Orange-tinted Golfing lenses focus on maximum contrast, while the Outdoor lenses have a polarising filter and mirror finish. Urban lenses have a neutral gradient tint designed for all lighting conditions and easy reading of screens, while the Yachting lenses feature a mirror finish to reduce solar rays and polarisation to better remove reflections from the water.
The Core range in the McLaren Vision Collection costs from 254 GBP, plus lenses. Including titanium in its construction, the products in the range are available in four frame shapes for both sunglasses and ophthalmic use. Styles include rimmed and rimless designs and all feature flexible hinges and extra-comfort arms. Each of the five Leica sun lenses can be combined with arm colours that include black with a choice of either grey, yellow, red or orange, offering McLaren owners an opportunity to subtly "colour-coordinate" with their cars.
The Premium collection, which was awarded the SILMO d'Or Design Award for Technology and Innovation when it was previewed in 2018 at the SILMO optical trade show in Paris, is priced from 868 GBP and epitomises McLaren technical precision with advanced materials and a frame design that releases the lenses from tension and assures the wearer of maximum comfort. The frame front is 3D printed titanium, the arms are over moulded titanium and the lugs and rotary hinges are pure titanium. Three subtly different shapes are available for ophthalmic lenses and sunglasses, with buyers able to choose from one of the five Leica sun lens types. A full range of colours and finishes is available for the arms.
The Bespoke range is the ultimate offer in the McLaren Vision Collection, with the titanium frames uniquely tailored to fit the wearer. This is achieved by recording a 3D-scan of the wearer's face to enable 3D-printing of the titanium frames. Pricing of the Bespoke range starts at 1,578 GBP.
McLaren Vision Collection eyewear can be viewed at unique point-of-sale displays that include a built-in camera and screen. These will start appearing at selected independent specialist opticians and a range of department stores and e-commerce outlets from July 2019 onwards and will be displayed for the first time at the Goodwood Festival of Speed.