Meadows In The Mountains 2021
Meadows In The Mountains 2021 featuring three days of music across the musical spectrum, all set in the untouched vistas off the Rhodopes Mountains in Bulgaria.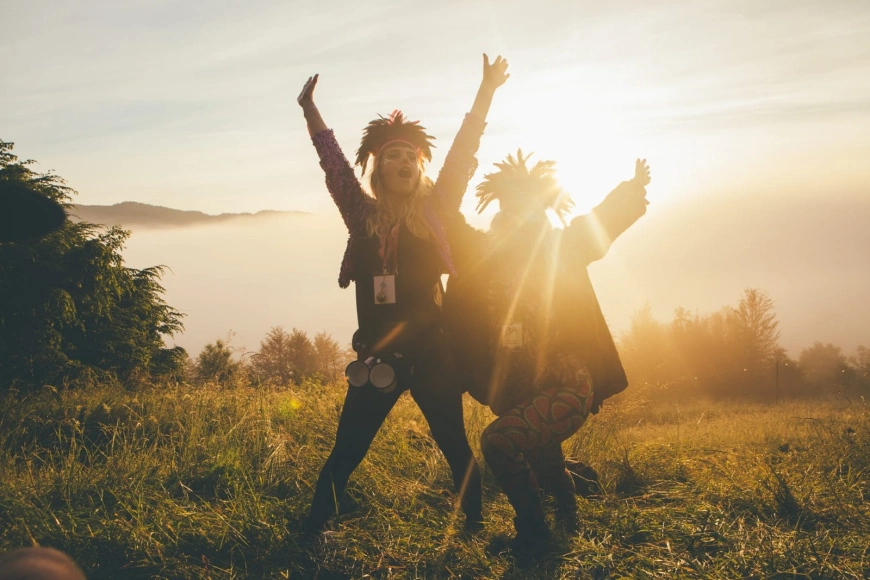 Photo by Aron Klein
A setting like no other
Enjoy our diverse musical offering split across four stages each with its own distinct feel, It's easy to catch something new on the main stage before getting lost in The Woods or praise the bass down on the temple stage before experiencing The Sunrise while situated way above the clouds.
Wellness
Our wellbeing area right at the center of the festival is equally abundant in its offerings. A diverse schedule, including several yoga classes each day with workshops on inspirational themes of all kinds such as plant-based medicine, tarot, and Ayurveda. Evenings provide the opportunity to explore soulful celebrations, with chanting, a cacao ceremony, and a selection of talented musicians. Lovers of all things well-being could very happily spend the entire four days in this area alone.
Community is the heart
We're all guests in the village of Polkovnik, whose residents make us feel very welcome, each year we're blessed by the village choir of local 'babas' dressed in full traditional attire, alongside Kukeri dancers.
A sanctuary to call home
Whether you choose to stay with a local villager or wake up bedded within the forest we aim to make your stay with us one you'll never forget.
When 3-6th June 2021
Where Polkovnik Serafimovo, Smolyan, Bulgaria
Lineup
To be Announced