Passione Caracciola 2017
The 3rd edition of the Passione Caracciola Rally is set for late June 2017 with a start in Milan and a finish in Lugano a few days later.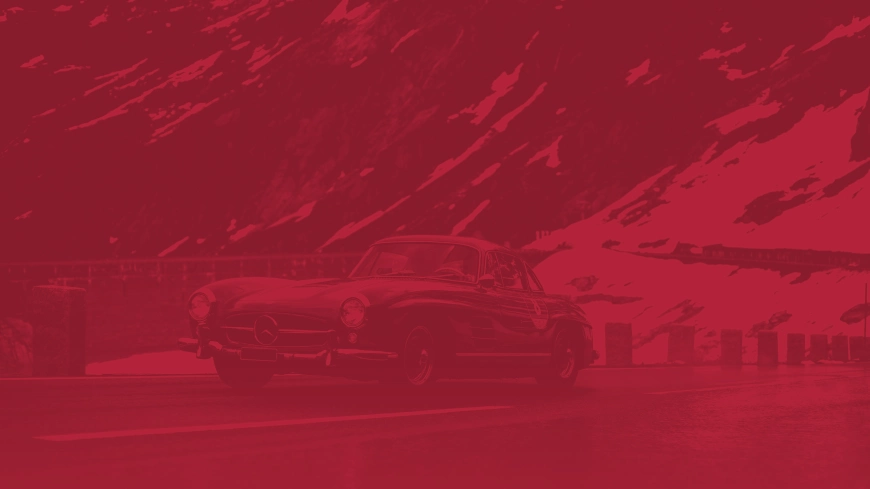 Photo by Passione Caracciola
Passione Caracciola is a regularity rally for classic cars up to 1980. It is open to all brands and models, offering a driving experience through places that directly influenced the professional and personal life of the great driver.
Passione Caracciola is organized by Rudolf Caracciola Service GmbH as part of the project to bring back the legend of Caratsch (his German nickname). Every year, a maximum of 58 crews, the same number of years of the champion's life, takes part in this regularity rally all about the joy of driving through stunning places, with just the right dash of competition.
The desire to spend time together comes first in this race, in an atmosphere linked to the history of motorsport races, to the legend of the Silver Arrows, and to their driver par excellence: Rudolf Caracciola.
What is Passione Caracciola?
It's a gathering during which they wish to together prevail but, above all, the desire to share one's real passion: cars.
The oldtimer Four categories admitted are:
- before 1945
- from 1946 to 1960
- from 1961 to 1970
- from 1971 to 1980
The four categories will compete in separate ranks, additionally, an overall winner will be crowned. The regulation clarifies each point concerning participation in the meeting. The event will be characterized by regularity stages, racing, and fun.
Wednesday 21st June 2017
- The arrival of the participants at Mercedes-Benz Milan
- Transfer to the city center of Milan and visit the Duomo
- Aperitif and dinner in the center of Milan
- Head to the Hotel de la Ville, Monza
Thursday 22nd June 2017
- Transfer to Monza Race Track Circuit
- Special trials at Monza Race Track Circuit
- AMG Test Drive at Monza Race Track Circuit
- Lunch in Monza Race Track Circuit
- Transfer to St. Moritz (Maloja Pass)
- Dinner at Kulm Hotel in St. Moritz
Friday 23rd June 2017
- St. Moritz - Davos (Fluela Pass) leg
- Lunch in the center of Davos
- Davos - Arosa leg
- Dinner at Kulm Hotel in Arosa
Saturday 24th June 2017
- Arosa - Lucomagno Pass leg
- Lunch at Centro Pro Natura Lucomagno
- Lucomagno Pass - Lugano leg
- Lugano city center
- Rally arrival at Kurhaus Cademario Hotel & Spa
- Special dinner and prize ceremony at Kurhaus Cademario Hotel & Spa
Sunday 25st June 2017
- Sunday brunch and farewell
About Rudolf Caracciola
The life of Otto Wilhelm Rudolf Caracciola was a string of successes since when, at only 25, he won his first German Grand Prix in Berlin on the Avus racetrack, in front of 230,000 fans, with a private MERCEDES-BENZ M128. On that occasion, the German press named him Regenmeister (King of Rain/Rainmaster) because of the real deluge under which the race took place.
Among his accomplishments
- 3 EUROPEAN CHAMPIONSHIPS in the GRAND PRIX FORMULA (1935, 1937 and 1938) with the Mercedes W25, W125, and W154
- 3 EUROPEAN HILLCLIMB CHAMPIONSHIPS (1930, 1931, and 1932) with the Mercedes SSK and SSKL and the Alfa Romeo P3
- SPEED RECORD: on January 28th, 1938, with a streamlined W125, he set the speed record of 432.7 KM/H (still undefeated) along the Frankfurt-Darmstadt highway
- 144 WINS out of the 204 races he took part in
- MILLE MIGLIA: he was the first non-Italian driver to win the competition
"Caracciola was to me", Alfred Neubauer declared "the greatest driver of the Twenties and Thirties and, perhaps, of all times. He was an exceptional mix of concentration, physical strength, and intelligence."
He passed away on September 28th, 1959 in Kassel, Germany