goldRush Rally 2019
Join the goldblooded family for an epic road trip taking you from Miami, Florida to Austin Texas via Chicago, Minneapolis, and more. Check out goldRush Rally GR ELEVEN 2019.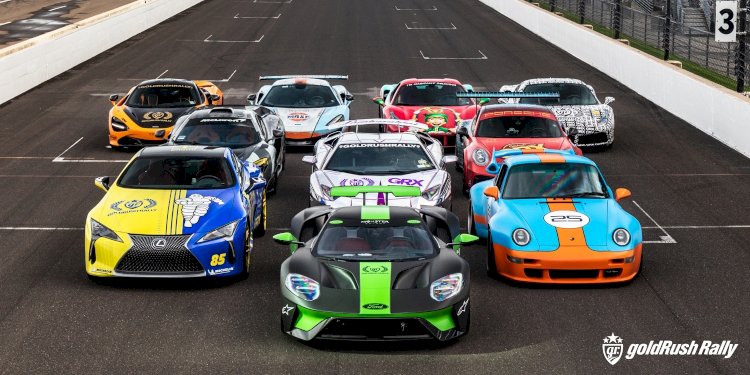 Photo by Mo Satarzadeh
goldRush Rally GR ELEVEN will be an instant classic as it begins and ends in two iconic cities, Miami and Austin. Latin and tropical culture, along with being one of the capitals of exotic cars, Miami presents you an opportunity to truly combine automotive, music, and art. Off they go to visit northeast Florida and the barrier islands city of Amelia Island, and then to the Dirty South, Atlanta, Georgia for some true southern hospitality. They continue just crossing over the Ohio River into the 513, Cincinnati, and then onward to the shores of Lake Michigan to arrive into the Windy City, Chicago.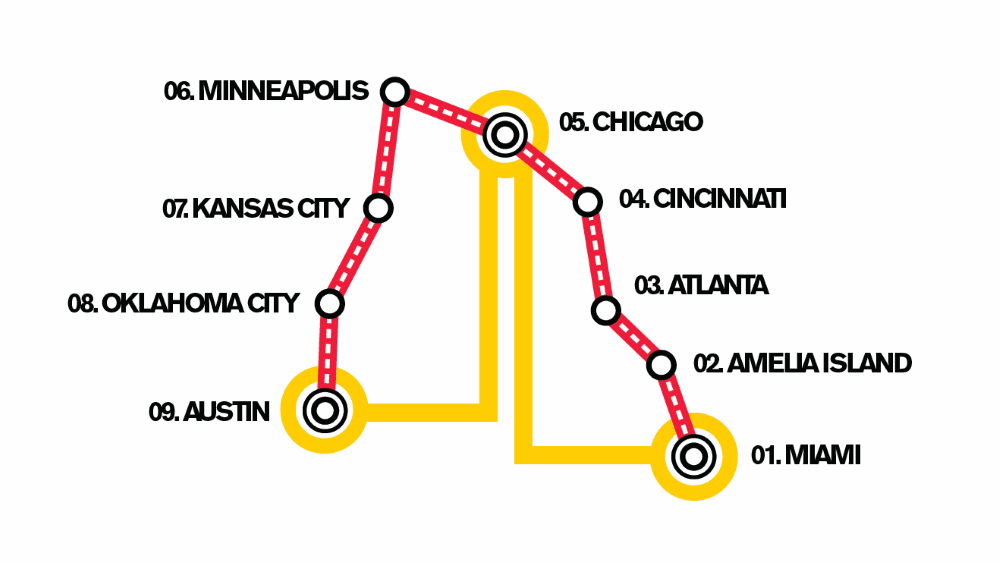 Now into the second leg of our journey, the Twin Cities awaits you in Minneapolis, then to Kansas City for barbecue and its jazz heritage, and into the capital of the Midwest and some cowboy culture, Oklahoma City. The finale awaits you in Austin, the capital of the great state of Texas, and home to one of the country's best live-music scenes. The Eleventh adventure will be packed with exclusive VIP parties, prime street closures, luxury hotel accommodations, breathtaking routes and so much more.
Route
First Leg
Miami - Saturday, June 22nd, 2019
Amelia Island - Sunday, June 23rd, 2019
Atlanta - Monday, June 24th, 2019
Cincinnati - Tuesday, June 25th, 2019
Chicago - Wednesday, June 26th, 2019
Second Leg
Chicago - Wednesday, June 26th, 2019
Minneapolis - Thursday, June 27th, 2019
Kansas City - Friday, June 28th, 2019
Oklahoma City - Saturday, June 29th, 2019
Austin - Sunday, June 30th, 2019
Price
The full rally (A team of two in one room) - 19.000 USD
First Leg (A team of two in one room) - 9.500 USD
Second Leg (A team of two in one room) - 9.500 USD