The Atlantic Road Trip 2019
It's all about the scenery. Soon time to pack up and hit the highway for the most beautiful road trip in the world! Epic scenery and greenery rolled into the perfect adventure.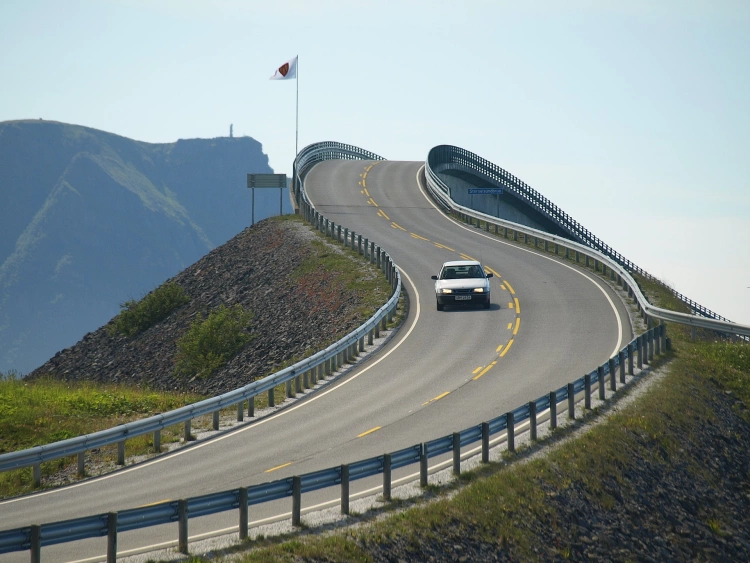 Photo by Stas Tsibro
The Atlantic Road Trip 2019 is set to start on the 11th of August in Oslo, Norway, and set to cross the finish line at the Pärnu Race Track in Estonia on the 17th of August. Most people know that it doesn't take 6 days to drive from Oslo to Pärnu, unless one takes a truly amazing detour via the fantastic scenery that is on offer in Norway, Sweden, Finland and Estonia, which is exactly what makes this road trip the stuff of dreams.
The official route is:
Oslo - Geiranger - Atlantic Road - Trondheim - Stockholm - Turku - Helsinki - Tallinn - Pärnu
What Atlantic Road Trip give is a stress free week with cars, great life long friendships, great fun and super scenery. Mindblowing and unforgettable!
- Jason Heitmann, UK
It is shaping up to be one hell of an epic adventure with scenery and greenery overload and roads made for driving in some of the most beautiful countries in the world when it comes to natural beauty.
The price for participating is 9.000 EUR/team for 2 people - incl. hotels, breakfasts, dinners, lunch stops, parking, pop-up parties, etc...