Team Galag's custom Tumbler forced to retire from the Gumball 3000 Rally
Team Galag is forced to retire this great machine from the 2014 edition of the Gumball 3000 rally from Miami to Ibiza due to issues not fixed by the builder.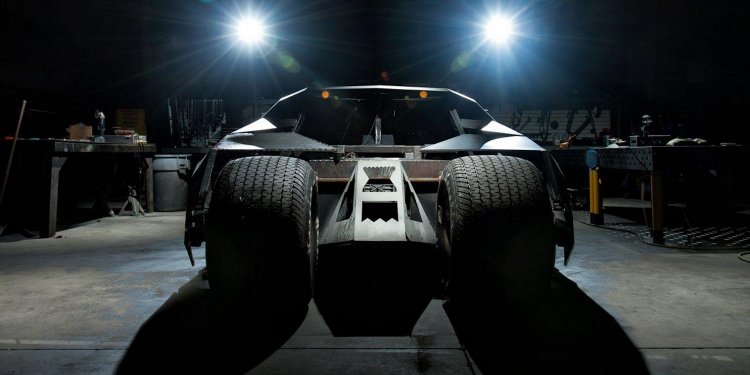 Photo by Sam Moores Photography
In the world of fast, high-end cars and road rallies, there are few that can compete with the guys behind Team Galag. They are an extraordinary bunch of people with a keen sense of what they want and what could be fun to drive on a rally.
They are actually built something rather unique and beyond cool for the 2013 Gumball 3000 Rally. All fans of the Batman franchise by Christopher Nolan have come to love the Batmobile, also known as the Tumbler. A car that sparks the imagination with its look and performance, in the movies. A machine that redefines cool, a machine that redefines presence. They ran it during the 2013 Gumball 3000 rally, but due to major mechanical and technical issues, they had to tow it most of the route. They sent it back to the builder, Parker Brothers Concepts, to fix it for the 2014 edition of the Gumball 3000 rally.
The car showed up in Miami a couple of days ago and plenty of images circulate the web of it, yet again, having issues. Late last night, 4th of June 2014, Team Galag issued the following statement on their Facebook page: "Due to the substandard work put into it, the Tumbler can't take part in the Gumball. Parker Brothers Concepts have been given a year to fix the issues that were faced last year but chose not to do any work until it was too late to make any difference. We have been misled many times and were told that progress was being made and chose to put our trust in their word.
Unfortunately, even after many conversations regarding the preparation of the Tumbler, they had chosen not to work on it and instead used that crucial time in order to promote themselves using our property. They are also refusing to hand over the license plates in order to be able to drive the Tumbler legally on the road.
We have never dealt with such a lack of professionalism and integrity as we have with these people. We apologize if this disappoints any of you but trust us, we really tried to get it done for the rally but they had worked hard and succeeded in preventing us from doing so."
So, all the fans of the batmobile known as the Galag Tumbler, will sadly not be able to see the car running at speed in the Gumball 3000 2014 rally between Miami and Ibiza, which starts today, 5th of June 2014. We have tried getting in touch with Parker Brothers Concepts for comment, regarding the statement put out by Team Galag, but no reply as of yet.