The Atlantic Road Trip 2017
The Atlantic Road Trip 2017 offers an epic adventure with phenomenal driving through Denmark, Sweden, and Norway with some truly magical stops along the way.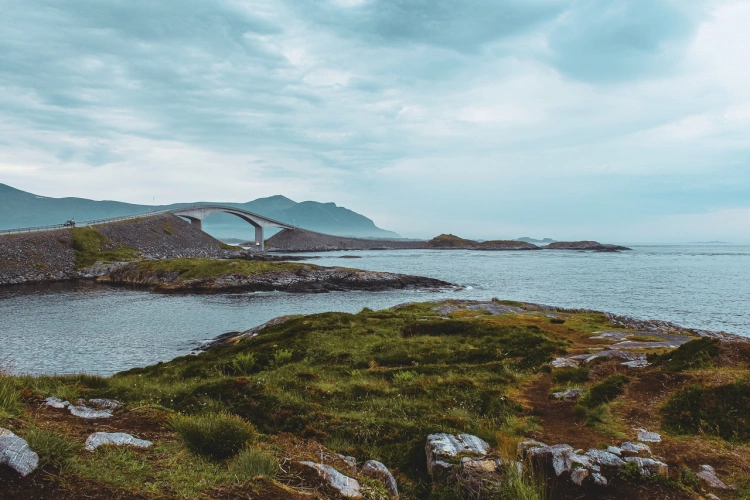 Photo by Tha Dah Baw
The Atlantic Road Trip 2017 is set to start on the 15th of August in Copenhagen, Denmark, and set to cross the finish line in Stockholm, Sweden on the 19th of August. Most people know that it doesn't take 4 days to drive from Copenhagen to Stockholm unless one takes a truly amazing detour via the fantastic scenery that is on offer in Norway, which is exactly what makes this road trip the stuff of dreams.
From Copenhagen, the cars drive over to Sweden and then take the lovely coastal road from Malmö via Göteborg to Oslo in Norway. The day after it's time to explore Drammen, Kristiansand, and Stavanger along the scenic North Sea highway along the coast. From Stavanger, they stay along the coast and experience the beautiful fjords before heading towards Geiranger and the Geirangerfjord.
From Geiranger, it is now onwards to the infamous Trollstigen road and Molde, along the Atlantic Ocean Road, before spending the night in Trondheim. Then the cars and the drivers turn east and head to Sweden via Åre, Östersund, and Uppsala before ending up in Stockholm and the final destination of the Atlantic Road Trip 2017.
It is all shaping up to be one hell of an epic adventure with scenery overload and roads made for driving in some of the most beautiful countries in the world when it comes to natural beauty.
Participation can be applied for on their website and the price is 5.000 EUR/team for 2 people - incl. hotels, breakfasts, dinners, lunch stops, parking, pop-up parties, etc…