Modball Rally Europe 2023
The Modball Rally Europe 2023 takes place at the end of June and takes the drivers from London to Ibiza via Paris and Geneva, among other stops along the way.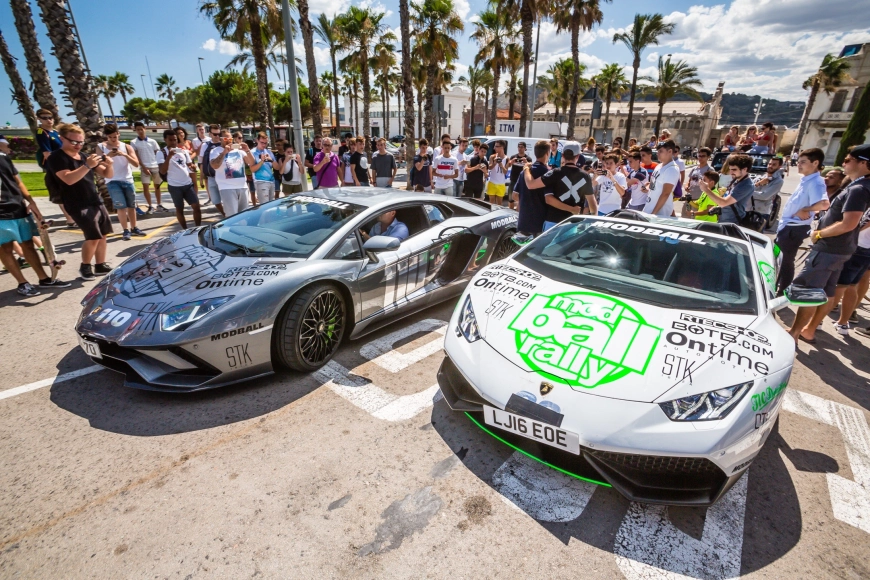 Photo by Modball Rally
Modball Rally Europe is the ultimate European adventure for car enthusiasts! Since its inception in 2007, Modball Rally has provided an exclusive, unforgettable, and luxurious experience for car enthusiasts and party-goers. Imagine yourself behind the wheel of your dream car, cruising through some of the most iconic European locations, such as Paris, Geneva, the Swiss Alps, and Spain, as you travel from London to Ibiza.
You'll have VIP access to some of the most incredible cars on the planet and party with a diverse group of like-minded individuals at exclusive events. With over a decade of experience, Modball Rally has perfected the art of creating an experience that combines luxury, speed, and adventure, and is sure to exceed your expectations.
Whether you're a seasoned rally veteran or a first-time participant, the Modball Rally Europe will provide you with an experience you'll never forget. Don't miss out on this opportunity to join the exclusive community of Modball Rally Europe.
Official Route - 24th June - 30th June 2023
- London 24/25
- Paris 25/26
- Geneva 26/27
- Barcelona 27/28
- Valencia 28/29
- Denia/Ibiza 29/30
The Modball Europe Rally 2023 is limited to only 100 cars, strictly first come first serve, with no exceptions.
Rules
- All cars must have at least two modifications, cosmetic or mechanical. If you have a new car upgrades are accepted for example carbon.
- The event is open to co-pilots being any age. The driver must have a full license but the co-pilot does not require one.
Modball Rally Standard Package - 4495 GBP Per Person (Minimum Two People Per Car, No Maximum)
- Entry includes incredible hotels, breakfast, parking, entry to all events and parties, Eurotunnel to France, and car ferry to Ibiza.
Vehicle & Age Rules
The minimum age is 18, and any car is accepted with at least two modifications, cosmetic or mechanical. The rally has supercars, movie cars, fire engines, tour buses, monster trucks, limousines, and almost everything, the Modball Rally encourages drivers to be as creative as possible with their cars.
Sponsorship
Once you have placed all official Modball sponsor stickers on your car, you can add stickers from your own sponsors. Your official stickers will be given to you at registration in London.