Cash & Rocket Tour 2015
Cash & Rocket is a fundraising tour through Europe. A 5 day driven fund-race with more than 70 successful business ladies mixed with outstanding cars.
Photo by Cash & Rocket
In May 2015, Cash & Rocket will return for its fourth consecutive year, and this time they want to make their journey even bigger and better! The tour kicks off in London, then drives through Paris, Lyon, and Milan before finishing in Cannes where they will be joining the annual Cannes Film Festival.
Thirty-five red cars and seventy of the most successful women are hand-picked each year from the worlds of fashion, film, music, art, and business to travel to the top cities of Europe and unite in their efforts to raise global awareness and funds for our chosen charities.
Julie Brangstrup founded Cash & Rocket in 2011, with a vision to create a platform for luxury global brands to promote their products in innovative ways, with a particular focus on the female consumer. The Cash & Rocket Tour is a platform that presents partners with a route to access new markets and deal directly with high-value clients, whilst also creating a wider following with the end consumer. It gives the partner an opportunity to create unique, multi-media content and powerful social media coverage, as well as providing an innovative environment for launching a new product or increasing existing brand awareness.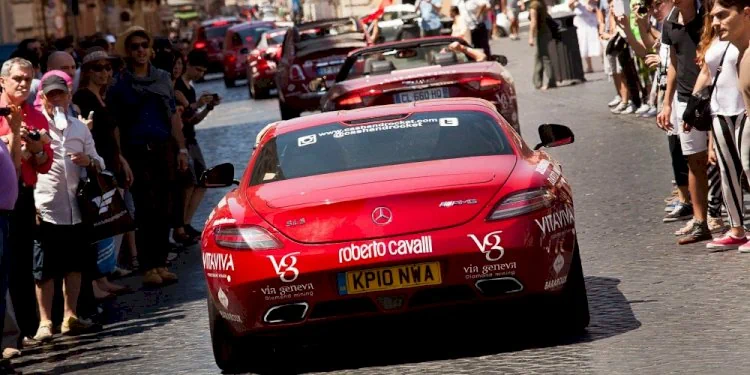 Through a unique online fundraising platform, Cash & Rocket has been able to raise in excess of $1,850,000 over 2012, 2013, and 2014.

"Cash and Rocket was set up to bring inspiring women together for the ultimate adventure of a lifetime. Through female solidarity, our aim is to raise money for charities around the world, which will make a huge difference in the lives of many. Throughout history, women have done things differently to get something done. We do it together." says Founder and CEO of Cash & Rocket Julie Brangstrup.
Each year 70 tour ladies form 35 individual online teams to create friendly competition amongst our ladies and brands. The teams and brands report back to fans about their fundraising success via Facebook, Instagram, and Twitter, as well as encouraging support and donations from friends and followers.
In addition to online and individual team fundraising, Cash & Rocket also holds an annual Charity Auction Gala Dinner as part of each tour. The Gala Dinner enables their charities to raise an incredible amount of funding through the sale of unique, limited edition items, donated by partners and friends of Cash & Rocket. Their Auction Gala Dinner always attracts many high-profile, charitable celebrity figures. Past attendees have included Princess Reema Bint Bander Al Saud, Selita Ebanks, Lady Christina Green, Jasmine Guinness, Daisy Lowe, Yasmin le Bon, and Franca Sozzani, to name but a few.
The three charity partners - OAfrica, Shine on Sierra Leone, and Sumbandila - provide life-changing support to women and children in Africa, through education and through healthcare. They were chosen as organizations where Cash & Rocket can play a hands-on role in their development and witness real change. Through the vital work of their charity partners, they are making a huge difference in the lives of hundreds of women and children in Africa.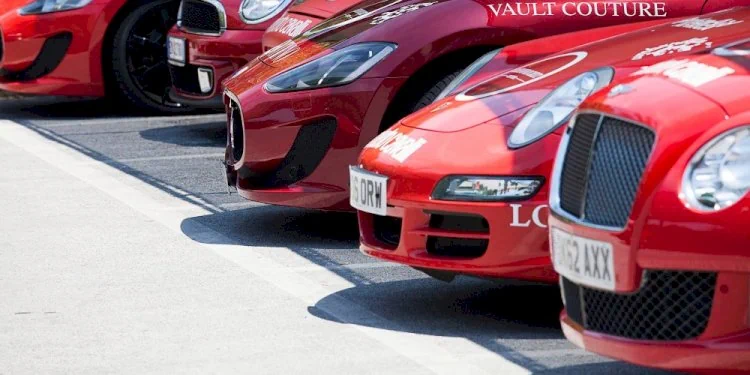 Tour Dates
Thursday, 15th May - 19th May 2015
The Tour
Day 1 - London
At 9 am on the 15th of May is kick-off Cash & Rocket Tour 2015! Starting with a press call and photoshoot, with 20 of our supercars in that sexy C&R red; all lined up in front of the London Eye. During the day they'll be touring London in their two big busses. You will see Cash & Rocket Tour 2015 at The Mall Trafalgar Square, Covent Garden, Regent Street, and Oxford Street. Go and support your favorite team(s) if you're out and about and into cars, charity support, or celebrities.
Day 2 - Paris
The second day of the tour begins bright and early at 8 am on the morning of the 16th of May. Come join us as we exit London and head for Paris. Let the Fund-Racing Begin!!!
Bonjour! Bonjour! The Cash & Rocket ladies arrive at the Palace Vendome at 3:30 in the afternoon. Come and see all the cars on display! We have everything... From the Aston Martin Rapide S to the Rolls Royce Wraith!
Day 3 - Lyon
The Paris to Lyon leg of the tour begins bright and early at 9:30 on the morning of the 17th of May. Be ready to see the car parade from Paris to Lyon.
Day 4 - Milan
Bring those cameras to the McArthurGlen Designer Outlet on the 18th of May at around 1:30 in the afternoon. The Cash & Rocket ladies will be doing some shopping while the parade of cars shines in the sunlight. The evening of the 18th of May will be a night to remember as the empowering women of the C&R tour will all glammed up in animal print evening gowns at Palazzo Bocconi. Also giving the public a chance to come and see the cars lit up by the lights of the Palace.
Day 5 - Cannes
The 19th of May is the Cash & Rocket Tour 2015 final day and they will be making their way to the Cannes Film Festival. Come and give the ladies your support and say "au revoir" to all the ladies and their cars when they make their way up to La Croisette Beach for the decadent Nespresso sponsored Beach Lunch in front of the Carlton Hotel!