Gumball 3000 2020
The Gumball 3000 2020 rally have been postponed to 2021 following increased and overwhelming concerns about the COVID-19 virus.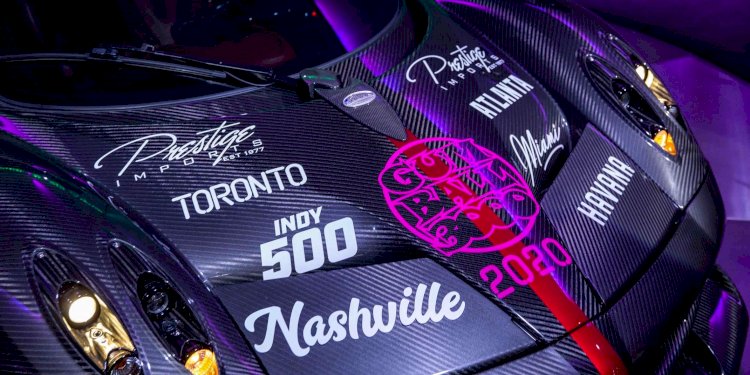 Photo by Gumball 3000
From the organizer
Following increased and overwhelming concerns about the COVID-19 virus, after careful consideration we have made the very difficult decision to postpone this years Toronto to Havana Gumball 3000 rally, scheduled for May 22-29 in Toronto, Indianapolis, Nashville, Atlanta, Miami and Cuba.
The rally brings together participants from over 30 nationalities, and hosting multiple large scale public events across several cities on the rally is simply impossible given the current global pandemic. We were already aware of the impact on many participants and commercial partners and felt this was the best way to proceed during such unprecedented times of uncertainty. We take the safety and health of our entrants, our fans, our partners and our staff very seriously.

We are very disappointed that we are unable to hold the rally this year. We know it's the right decision based on the information we have today and we urge everyone to follow the guidelines and protocols put forth by public health officials.
The Gumball 3000 Toronto to Havana rally will now take place in May 2021 and we will soon be announcing additional future events within the Gumball community, once the coronavirus has been brought under control.
About the 2020 Gumball 3000, before being postponed:
The 2020 edition of the Gumball 3000 rally starts in Toronto, Canada on the 22nd of May and finishes in Havana, Cuba on the 29th May 2020. So, for those planning a Cuban vacation in 2020, then this is the perfect opportunity to catch the Gumball Rally arrive in Havana. As usual the amount of entries are limited to 120 cars in various shapes and sizes.
The route
22-23 May - Toronto
23-24 May - Indianapolis 500
25 May - Nashville
26 May - Atlanta
27 May - Miami
28-29 May - Havana
In true Gumball style, one adventure not to miss and most likely, never to forget. One have to remember that the 2020 edition is also the 22nd anniversary edition of Gumball 3000. See you all on the grid...