The Modball Rally is an Adventure
Since 2007 the Modball Rally has combined the automotive world with travel, music, entertainment, and celebrity, creating an experience like no other. The Modball Rally organizes one event in Europe, the USA, and Australia each year.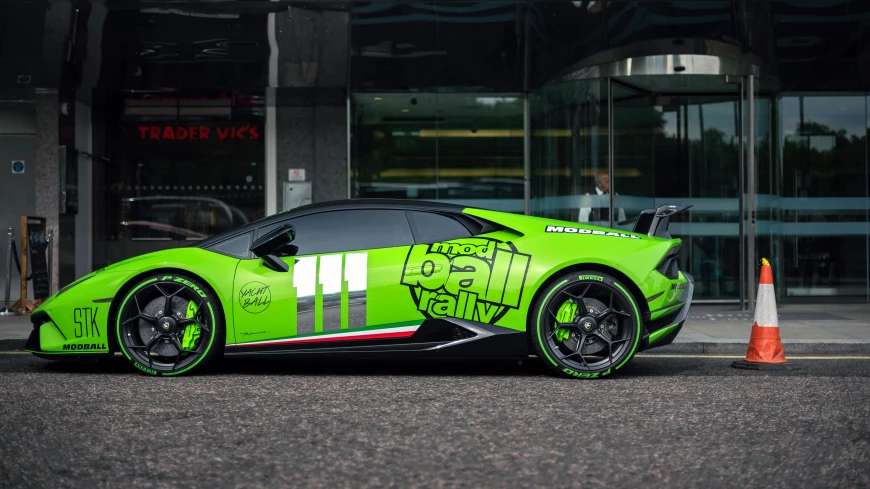 Photo by Modball Rally
The Modball Rally is for everyone who is looking to have a fun adventure. Modball has taken over 2000 participants through 25 countries, and 60 cities, attending over 60 parties and events.

The Modball Rally has created headlines in national and international publications and is widely known as the "Craziest week of your life" for its coming together of so many great people looking to have a good time. Everyone who enters the rally starts with the philosophy of having fun, and at the end of each event, they always have stories that will last a lifetime.

The Modball Rally is not a timed event in any way nor is it a race of any kind, at Modball we focus on the events each night during the rally. The event brings together people from all over the world for a week they'll never forget. Modball encourages safe driving and works with authorities to enable the safest event possible.

In 2013 the Modball Rally will be working closely with the London council and the Sydney Council to close down areas of each city to launch the rallies. This means everyone can come and watch the cars set off in style, meet the celebrities, and take pictures with them. Our aim is to make each start line a family event that all can attend and enjoy.

"The best 7 days of my life!" - Lucy Pinder (Model)
"The Modball Rally is the most unforgettable experience you can ever have!" - Max Power Magazine

Celebrities who have entered include models Lucy Pinder and Rhian Sugden, comedians, and bands, all of who have written and filmed their adventures for national press and media.

The entry fee is just GBP 995 per person (plus vat) in Europe, USD 995 per person in the USA (minimum of two people per car), and AUD 995 per person in Australia for a rally full of city-to-city, coast-to-coast adventure! The fee covers the participant's hotels in each city, party entry, car stickers, and car transportation across the water where necessary to reach the finish line.

Each event is booked on a first come first serve basis and all events are restricted to maximum capacity.