Psychonautics EP by Audiojack
Mid February sees Audiojack's Gruuv Recordings imprint mark its fortieth release with a three-tracker from the label founder's themselves, entitled Psychonautics EP.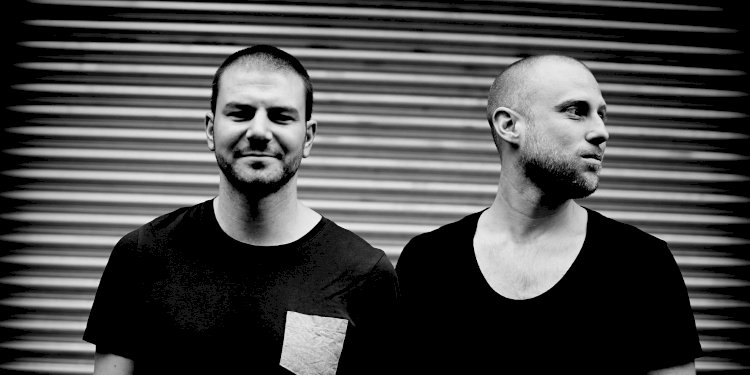 Photo by Gruuv Recordings
Audiojack had a great 2014 with a collaborative release alongside LCD Soundsystem's Nancy Whang, EP's on Defected, 2020Vision and Tsuba, and remixes of Romanthony and Hot Since 82 surfacing, here we see the ever on-point duo open up 2015 with some fresh material for their very own Gruuv label. Since launching Gruuv back in 2010 the pair have unleashed material from the likes of Huxley, Jimmy Edgar, Darius Syrossian, Copy Paste Soul, A1 Bassline and Phil Weeks, testament to their broadly attentive A&R approach with the imprint. Now a year deep into their relocation to Ibiza, Audiojack have left behind their former UK influenced sound palette, and instead embraced their surroundings to envelop new material with the stripped back style of electronic music their new home turf is known for.
The EP opens up with 'Scarlett Groove' and sees the duo provide their typically rugged drum style layered up with chuggy sub-bass tones, while a wandering synth licks sporadically meanders into the groove to create a looming, mesmeric vibe.
'Luna' follows and tips the focus over to a more ethereal feel with floaty atmospherics and murmuring vocal chops, while the bubbling percussion and gritty bass stabs draw you into the smooth, yet mind- bending rhythm.
Lastly to round up the three-tracker we have 'Psychonaut' which sees Audiojack lay down a raw, percussion-led workout, instilled with subtle details and intricate processing layered in the depths of the composition. As expected we're treated to three classy, dance floor focused records here, making it a fantastic way to mark 40 releases for Gruuv.
Audiojack - Psychonautics EP
Release date 16th February 2015
Label Gruuv Recordings
Tracklist
1. Scarlett Groove
2. Luna
3. Psychonaut