The Hand of Glory EP by Lord Pusswhip
Reykjavik's Lord Pusswhip debuts on Bjarki's bbbbbb Records with a twisted seven-track release entitled Hand Of Glory EP.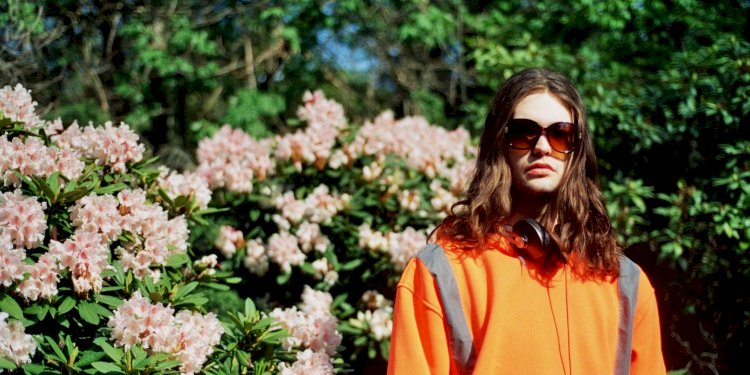 Photo by Lord Pusswhip
It is undeniable that Bjarki and his bbbbbb imprint are at the forefront of Iceland's dance music scene, playing a vital role in asserting the country as a hub for genre bending electronic music. Although the label has proved to be a solid platform for Bjarki's own experimental material, bbbbbb continues to host some of Iceland's best talents (notably last year's lauded release from Volruptus who followed up with another killer outing on трип (Trip)).
For bbbbbb's 10th release Bjarki continues to substantiate his A&R abilities, introducing the world to Lord Pusswhip. Having enjoyed a meteoric rise as a key player in Iceland's hip-hop scene, the young producer's sound has continued to evolve since befriending Bjarki and the bbbbbb crew, and "The Hand of Glory EP" now sees him at arguably his most adventurous and experimental yet.
Murky atmospherics introduce "xmas jam creep" before a cacophony of percussion ups the energy, setting the tone for a dynamic release. "crazy shit mane" follows with its crunchy drums, scintillating synths and sultry bass until "hop out the car" blends hip-hop vocals with mesmerising chord sequences reminiscent of Richard D. James' early work.
An undulating bassline then works alongside a chorus of angelic voices in "The Hand of Glory", making way for the syncopated and dreamlike "shroomm0(u)rning". Moving into ambient territories, "green house living" layers pads and samples together to generate an otherworldly aesthetic until "CHOPPA HARD" combines ominous drones with a steady beat to conclude the release.
Lord Pusswhip - The Hand of Glory EP
Release Date March 2018
Label bbbbbb Records
Tracklist
A1. xmas jam creep
A2. crazy shit mane
A3. hop out the car
B1. The Hand of Glory
B2. shroomm0(u)rning
B3. green house living
B4. CHOPPA HARD