House Party Vol. 3 by Toolroom Records
Toolroom's House Party series returns for its third edition, welcoming Tube & Berger, Rene Amesz, and Iglesias to mix the package.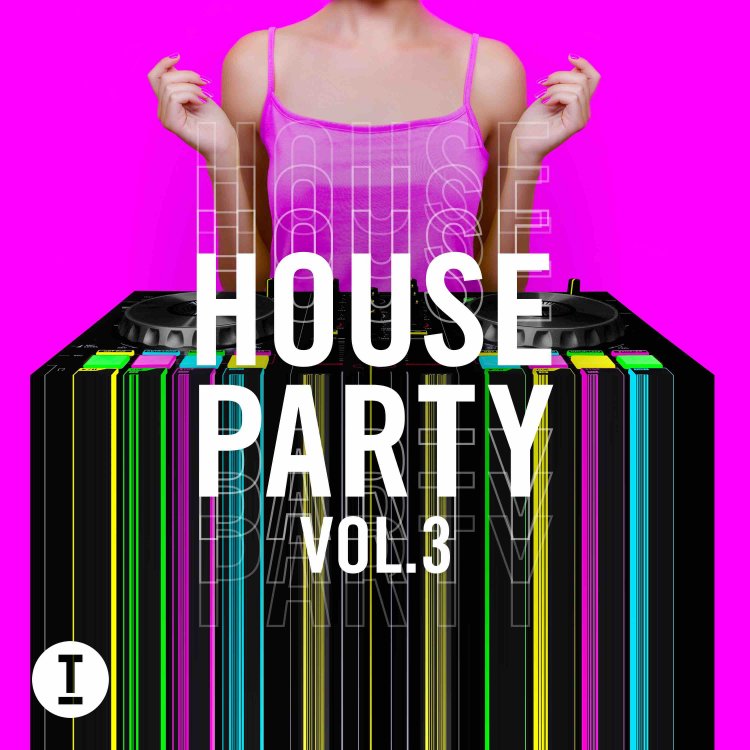 Art by Toolroom Records
A new introduction to the label earlier in the year, Toolroom's latest addition to their longstanding and ever-evolving artist compilation series welcomed the introduction of 2020's "House Party" - a rich, in-depth offering comprised of Toolroom's own killer cuts and fresh exclusives, plus essential tracks from the industry's leading imprints. With the first two installments already in the books, the label now welcomes three new artists to mix the third edition this fall - welcoming Kittball co-owners Tube & Berger, Dutch house favorite René Amesz, and rising UK talent Iglesias.
Comprised of eighty tracks from house heavyweights such as Nic Fanciulli, Steve Lawler, Hannah Wants, Danny Howard, and Chus & Ceballos alongside label head Mark Knight and key Toolroom Family members Illyus & Barrientos, KC Lights, Maxinne and Alex Preston, plus exclusives from Cedric Gervais, Mattei & Omich and Tough Love, this latest edition of "House Party" looks set to continue the series' rich form and deliver a fresh installment of up-front and dynamic house music.
Various Artists - House Party Vol. 3
Release Date September 2020
Label Toolroom Records
Tracklist
1. Mark Knight & Rene Amesz - All 4 Love feat. Tasty Lopez [Toolroom]
2. Iglesias - Blah [Toolroom]
3. Tube & Berger - Free Tribe 2.0 [Kittball]
4. KC Lights - Girl [Toolroom]
5. Hannah Wants & Eskuche - The ISH [Etiquette]
6. Tough Love - What You Want [Toolroom]
7. Mattei & Omich feat. Steff - Love Has Got Me Flying [Toolroom]
8. Nic Fanciulli & Black Circle - The Breakfast Club [Saved Records]
9. Cedric Gervais - Back Again [Toolroom]
10. GotSome feat. Clementine Douglas - Caught In Your Rhythm [Toolroom]
11. Rene Amesz - Everybody [Art Reap Music]
12. Iglesias - Been A Long Time [Elrow Music]
13. Tube & Berger, Eskuche - La Familia [Toolroom]
14. Marc Vedo feat. Leela D - Will You Be [Toolroom]
15. Chus & Ceballos, Dario D'Attis - Heart Of Afrika [Saved Records]
16. Paige, Nihil Young & M. Maggie - Down [Toolroom]
17. Danny Howard, Illyus & Barrientos feat. Alex Mills - Need [Toolroom]
18. Stage Rockers X Lauren L'aimant - 2 Steps Back [Toolroom]
19. Max Chapman, Kodewerk - Dawn [Saved Records]
20. The Deepshakerz feat. IDA fLO - Reach Out [Toolroom Trax]
21. Rene Amesz - Colibri [Art Reap Music]
22. Iglesias & Proudly People - Set Me Free [Kaluki Musik]
23. Tube & Berger - Bierchen [Toolroom]
24. Husko - Take It Back [Toolroom]
25. ATFC feat. Mia Mendez - Not Enough [Toolroom]
26. Kid Cut - Let Me Sleep [Toolroom]
27. Mat.Joe - Off Ma Mind (Ejeca's M1 Remix) [Nothing Else Matters]
28. Space Jump Salute - I Will Be [Toolroom]
29. Steve Lawler - Don't Ask [Nothing Else Matters]
30. Mike Konstanty feat. Leela D - Come To My Room [Toolroom]
31. Amine Edge & DANCE - Weekend On [Lost Records]
32. Cheyne Christian - Jungle Jiggle [Toolroom]
33. Wh0 - Real Good [Toolroom]
34. Joeski - Un Congo [Saved Records]
35. Wilsün - One Six Six [Toolroom]
36. Gene Farris - Back In The Day [Toolroom]
37. Mason feat. The Melody Men - Loosen Up (Illyus & Barrientos Remix) [Toolroom]
38. Mike Newman - That Simple [Toolroom]
39. The Deepshakerz & Simon Kidzoo - Shamanize [Toolroom]
40. Egoism, Platinum Monkey - Jack You [Toolroom]
41. Danny Howard - Pumpin' (Archie Hamilton Remix) [Nothing Else Matters]
42. Simon TG - 90's Rave Machine [Toolroom]
43. Junior Sanchez - The Purpose [Saved Records]
44. Dario D'Attis & Kinnerman - Won't Stop [Toolroom]
45. Jason Cadden - It Started With B [Toolroom]
46. Devstar - Voices [Make You Move Records]
47. Max Chapman, Kodewerk - Dusk [Saved Records]
48. Friend Within - Set You Free [Toolroom]
49. Funkwerkz - Believe [Toolroom]
50. Wheats & Gene Farris - Freak [Kaluki Musik]
51. Franky Rizardo - Hypno [Saved Records]
52. Alex Preston & Rion S - Love Somebody [Toolroom]
53. The Deepshakerz - Hobyaa [Toolroom Trax]
54. Raumakustik - And Get You [Toolroom]
55. George Kwali - Down Like That [Etiquette]
56. Hector Couto - Blue Lines [Saved Records]
57. Andrew Meller - Swag [Saved Records]
58. GW Harrison - Okay [Toolroom]
59. Juliet Sikora & Ashibah - Pain In My Brain [Kittball]
60. Maxinne feat. Hayla - Running [Saved Records]
61. George Smeddles - At The Club [Under No Illusions]
62. Dayne S, Ante Perry & IMYD - Veraloga (Tube & Berger Remix) [Kittball]
63. Corren Cavini - 1001 [Zerothree]
64. Melanie Ribbe - Wild Life (Paco Osuna Remix) [Saved Records]
65. Citizenn feat. Kat Leon - Stay With Me (Black Circle Remix) [Saved Records]
66. Steve Hope - Paradise Garage [Kittball]
67. KPD & Man Without A Clue - I Got That [Clueless Music]
68. Simon Kidzoo - Lelele [Saved Records]
69. Tini Gessler - One False Move [Kaluki Musik]
70. 2phargon - VHS [Nothing Else Matters]
71. Redux Saints, Shayne Fontaine - Carnival Soul [Toolroom]
72. amour - Just A Little (Luxxury Remix) [Dreamwave]
73. Jacq (UK) - Disco Check [Toolroom Trax]
74. Bassel Darwish - Breathe [Kaluki Musik]
75. Kodewerk - Turn [Etiquette]
76. Local Dialect & Las Von - Flote [Zerothree]
77. Kaniun - Diva [Lost Records]
78. Mike McFly - Drum Machine feat. JC Stormz [Strangelove]
79. Nic Joseph - Give Me [Lost Records]
80. itsbilly & Monoky - Let Your Body Chill [Saved Records]
81. Toolroom House Party Vol. 3 - Mixed by Rene Amesz
82. Toolroom House Party Vol. 3 - Mixed by Iglesias
83. Toolroom House Party Vol. 3 - Mixed by Tube & Berger