Deny My Love by Kingdom 7 feat. Lauren L'aimant
Fly Boy Records is back to introduce yet another new talent in the shape of Kingdom 7, who offers up this debut, Deny My Love featuring vocalist Lauren L'aimant.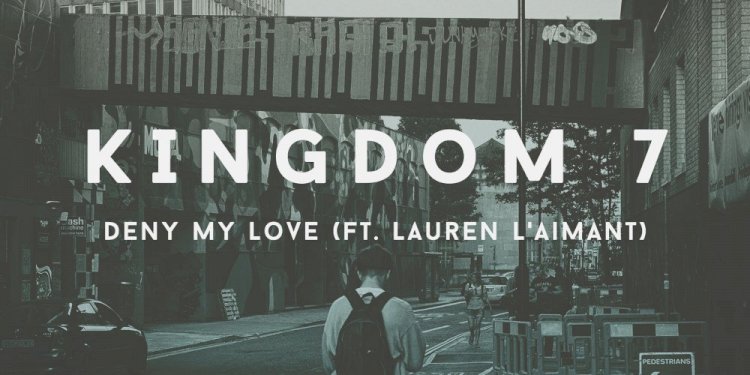 Photo by Fly Boy Records
Kingdom 7 is a brand new artist being brought to light via Icarus's fledgling Fly Boy Records imprint. Not much is known about Kingdom 7 but the production on this debut displays a intrinsic quality that displays a knowledge and understanding of electronic music and the process behind it. Fly Boy has proven over its two releases it's a new force to be reckoned with and has already seen support from the likes of Groove Armada, Huxley, Tiga and Disciples, this release stands as further proof of why.
Kicking things off is the original mix of 'Deny My Love', a striking contemporary piece initially opening on a smooth and hypnotic tip before unfolding into a weighty, bass driven number with infectious vocal styling's from London's Lauren L'aimant. An instrumental mix is offered up to follow, exactly as the name would suggest delivering a more direct, raw take on things.
Black Butter / Medium Rare artist Marshall F steps up next on remix duties, reshaping things with his own unique style, encapsulating elements of the original and delivering an equally punchy, upfront workout. Likewise on the preceding part of the package an 'Instrumental' is offered for those aiming directly for the dance floor.
Kingdom 7 feat. Lauren L'aimant - Deny My Love
Release date 21st September 2015
Label Fly Boy Records
Tracklist
1. Deny My Love feat. Lauren L'aimant
2. Deny My Love feat. Lauren L'aimant (Instrumental)
3. Deny My Love feat. Lauren L'aimant (Marshall F Remix)
4. Deny My Love feat. Lauren L'aimant (Marshall F Remix Instrumental)