What to do with 100 Million euro?
We've all have wondered what we would do with 100 million euros if we were to get or come across such a vast amount. Here are some ideas on what to do.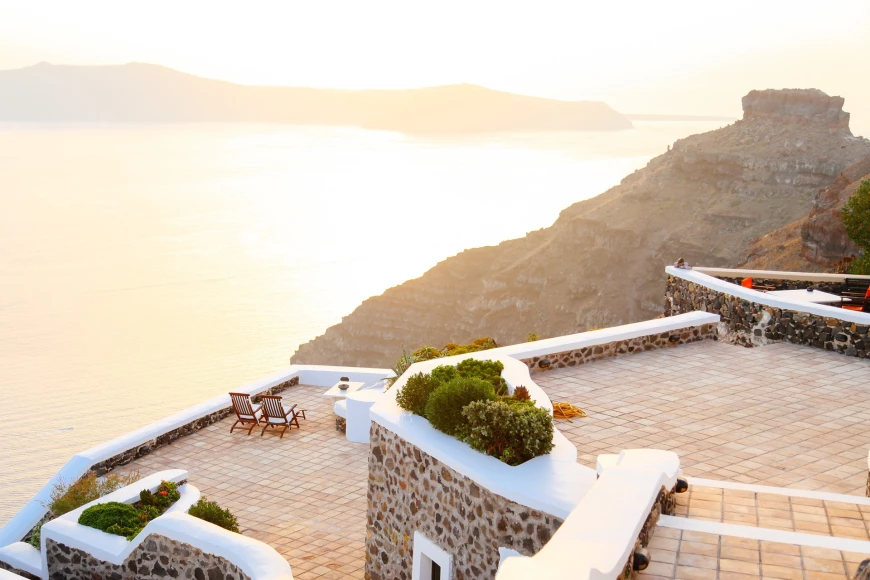 Photo by Pixaby
Most people hardly ever get or come across this amount of money in their entire life. For some, it is all made in a day or a month and for some very rich people, it is what they spend on a new yacht or a new villa in the south of France which doubles as a summer vacation home for the family. But, for the most part, it is an unattainable dream.
For those of us that like to dream a bit and explore what we could do or would do with this amount of money, here are a few ideas to spark the imagination of us all.
Property
Setting aside 10 million euros for investing in villas, apartments or commercial real estate might seem like a small amount, but for 10 million euros you can get a lot of real estate if you look hard enough. We are not talking about uber-luxury estates here, but more in the normal range, yet luxury enough to still radiate class. Most of these estates are to be rented out on either a short or long-term basis.
For 10 million one could get the following:
- A house by the sea in Spain (about 1.5 million euros)
- An apartment in Monaco or Gibraltar (2.5 million euros)
- A villa on the Australian Gold Coast (1 million euros)
- A couple of apartments in Sweden, Poland, Germany, Portugal, and Italy (3.5 million euros)
- A summer house in Greece (1.5 million euros)
Cars
When it comes to vehicles and getting from point A to B there is a wide array of things to choose from and just as many variants. But, a proper car with enough luxury and comfort to do the job is always a good investment, not for the return on the money, but for the comfort in which one travels on land. These cars are to come with the properties we've purchased, so whoever rents them can use the car assigned to the property, for an additional fee of course.
For 500.000 euros we could purchase the following:
- A Bentley Continental Flying Spur
- A Bentley Continental GT
- A Volvo V90
- A Porsche Panamera GTS
- A Range Rover Velar
- An Audi RS6+ from ABT
Charity
Given the fact that we now got 85 million euros left, after our purchases mentioned above, it is time to give back and do it in a smart and efficient way. We are going to donate 15 million euros to charities over the course of the upcoming 15 years, meaning that we donate 1 million euros per year to various charities. The specific charities are not listed, but the idea is to donate to charities that actually do good work, not stuffing the pockets of its curators.
Investments
With 70 million euros in the bank, we are hardly poor, but one can always invest some money with the hope that those investments give a return that is, over time, yielding more than the initial investment. Here are some ideas that might be good choices for the future.
We are investing 20 million euros in:
- Technology companies (disrupting technologies, startups)
- Natural resources (steel, platinum, minerals, etc.)
- Healthcare companies
- Traditional Energy companies
- Renewable Energy companies
Preservation
Since we still have 50 million euros left and we are hardly poor or close to running out of money, we might look into the preservation of endangered species. So we are going to set aside 10 million euros to save some endangered animals and plants.
Land
With 40 million euros left, we are going to be buying land as it is a good investment, not only for the one investing but also for mother earth. Since if we invest in forests across the globe we are doing everyone a favor. So we are going to spend 20 million euros buying up as much land as possible.
Treat yourself
With the remaining 20 million euros we are only going to spend 10 million euros more and the rest we are going to save, yes save! The money that we are spending is of a much more personal nature and this is what we have in mind:
- A villa in Mallorca or Ibiza, Spain
- A blacked-out Rolls-Royce Ghost
- A sailboat/yacht
- A private jet incl. pilots
Surely there is money left out of those 10 million we set out to spend on ourselves, but maintaining all the things we've so far purchased also requires some money, so we'll settle for now. Also, the money we have invested will give a return, so we would actually be making some money, over time, which means that we can sustain a certain lifestyle. Wouldn't you agree?
What would you do, if you were given 100 million euros?