Aiminfinite Dream House by Âme
Âme's Frank Wiedemann reworks their 2018 Dream House LP into Aiminfinite Dream House for the generative music concept AiMi.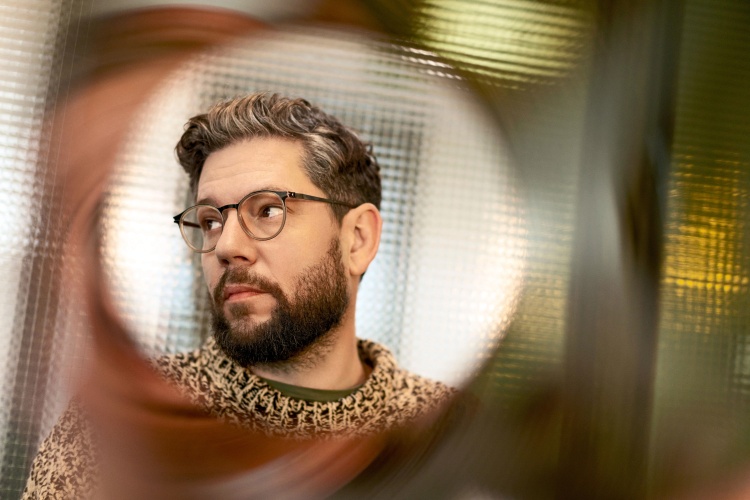 Photo by AiMi
For Âme's contribution to AiMi, Frank Wiedemann recontextualizes elements from their 2018 album "Dream House" into a unique and evolving entity. Lush synthesis, dynamic progressions, and immersive soundscapes meet soft rolling drums throughout the everchanging sonic landscape, with Wiedemann's reinterpretations providing listeners with an expansive yet focused view into their much-lauded signature sound. Comprising Wiedemann & Kristian Beyer, Âme as a duo requires little introduction to fans of contemporary electronic music. Launching their lauded Innervisions imprint in 2005 alongside Dixon, the pair have since established themselves as one of the leading names in dance music, becoming regular fixtures at institutions such as Panorama Bar, Robert Johnson, and Watergate with both their live and DJ sets.
Whilst the concept of AIMI was interesting for us from the beginning, seeing the app gaining maturity by more input from our side is the really exciting part. At first, it wasn't easy to grasp, but the more you understood the algorithmic capabilities, the easier it got and the better and more inspiring the results became. Curious to see the further development and how the experience evolves.
Âme
AiMi is a revolutionary breakthrough in generative music that challenges the way the art form is created, consumed, and ultimately monetized. The platform delivers endless, immersive compositions that are crafted by artists, powered by artificial intelligence, and molded by the mood of each individual user. For fans of electronic music, AiMi offers a new form of listening that is adaptable and ever-evolving.
Âme - Aiminfinite Dream House
Release Date January 2022
Label AiMi
Tracklist
- Not disclosed