Backwards EP by Maurice Aymard & Sasse
Apersonal Music presents the Backwards EP coming courtesy of Maurice Aymard and Moodmusic's Sasse, backed with remixes from Massimiliano Pagliara and Luvless.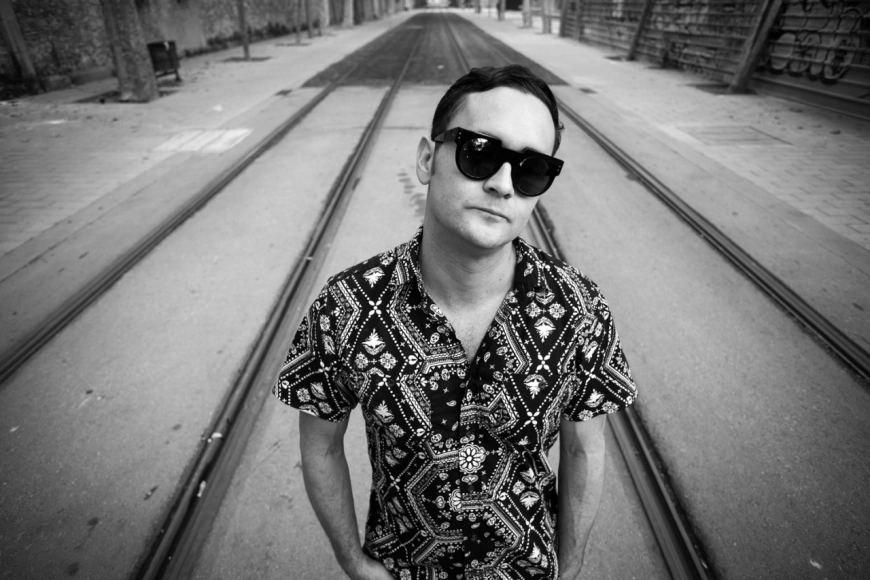 Photo by Galaktika Records
Barcelona's Maurice Aymard is the owner of Galaktika records and co-founder of Apersonal alongside Andres Vegas. Here we see Aymard pair up with Sasse, owner of the long running Moodmusic imprint and under Sasse's guidance the label has played host to parties at Panorama Bar, Watergate, Weekend and Cookies in the German capital. Here the pair deliver their collaborative material for Apersonal slotting to the catalogue alongside material from Jay Shepherd, Mario Basanov, James Teej and Greg Wilson.
The 'Backwards (Original Mix)' begins the five track EP with a slick groove, bringing punch rhythms to the forefront while being reinforced by a punchy bass line. Following is 'Athabasca' which has a Balearic feel with handclaps, bumpy beats and the occasional organic percussion rumble.
Up first on the two guest remixes of 'Backwards' is Massimilliano Pagliara, an Italian artist who plays frequently at Frankfurt's Robert Johnson club, bringing some pace to the track with a stripped rhthmic feel and floaty atmospheric synths. The Luvless remix by comparison is more laid back, with the drum stripped down to bring the infectious dropped tempo bass line into the spotlight, the track swells and recedes with in a vacillating fashion to create an ever blooming rework of the original.
The 'Backwards (String Mix)' then closes and pulls back the original vibe to give a more relaxed ambience rounding off the package.
Maurice Aymard & Sasse - Backwards EP
Release date 29th June 2015
Label Apersonal Music
Tracklist
1. Backwards (Original Mix)
2. Athabasca
3. Backwards (Massimiliano Pagliara Remix)
4. Backwards (Luvless Remix)
5. Backwards (String Mix)