Begun EP by Jesse Perez
Do Not Sleep kicks off 2018 with Jesse Perez's Begun EP, backed up with a lively and slightly mental remix from Mathias Kaden.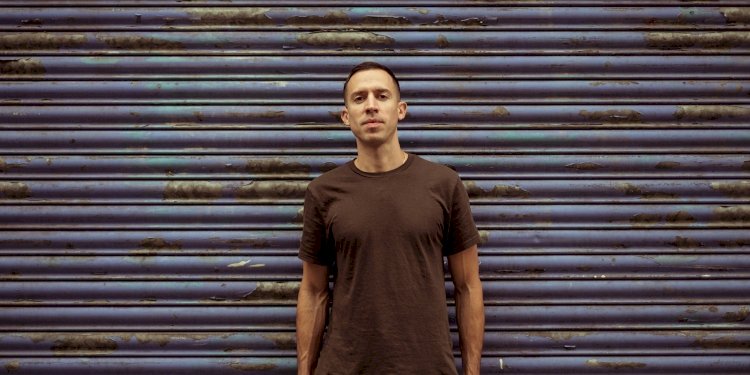 Photo by Do Not Sleep
Miami's Jesse Perez has been rising up the ranks over the past decade via his own Mr. Nice Guy imprint and releases on Heidi's Jackathon Jams, Hot Creations, Exploited, Edible and I'm A House Gangster amongst many more. Here though we see Perez joining the roster of Do Not Sleep, home to material from Carlo Lio, Steve Lawler, Darius Syrossian, Max Chapman, and many more leading figures in contemporary house.
"I made these tracks using the latest in analog technology. Experimenting with a prototype drum machine that at the moment is being called The Hybrid One. It's a fusion of 505, 808 & 909 sounds, layered together and gives a rich, unique sound. The best part of making this EP is that I also used solar technology, so all the tracks are environmentally safe." commented Jesse Perez.
Opening the package is "Begun", embracing a raw drum break at its core whilst pulsating low-end drones, soulful vocal loops, and rattling cowbells dynamically wander through the record. "Pachanga In Cutler Ridge" is up next, employing bumpy drums, lumpy sub-bass hits, billowing horns, and an amalgamation of processed vocal cuts.
"Things Done In The Dark" follows with choppy breaks, snaking bass grooves, and hooky vocal murmurs before Mathias Kaden's "Mental Twist Remix" follows to round out the package, tipping the focus over to ever-unfolding organic rhythms and sporadic synth stabs, acid blips and the original vocal murmurs which ebb and flow throughout.
Jesse Perez - Begun EP
Release Date February 2018
Label Do Not Sleep
Tracklist
1. Begun
2. Pachanga In Cutler Ridge
3. Things Done In The Dark
4. Things Done In The Dark (Mathias Kaden's Mental Twist Remix)