Big Wig EP by PBR Streetgang
PBR Streetgang launches its new KURTZ imprint this summer as they deliver their infectious Big Wig EP, accompanied by a remix from Donald Dust.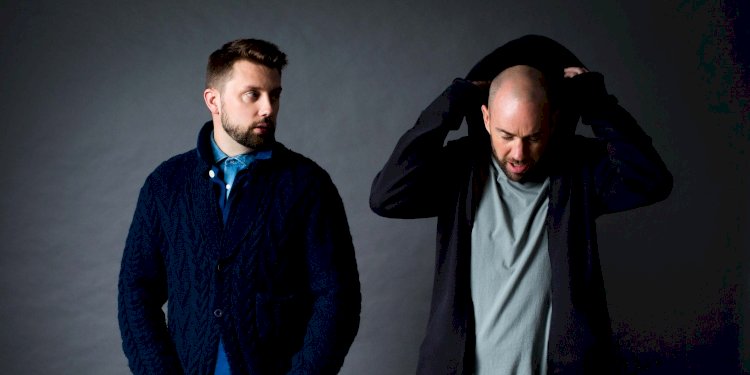 Photo by Skint Records
With releases to date via Skint, Futureboogie, and Toy Tonics, Leeds-based duo Bonar Bradberry and Tom Thorpe, aka PBR Streetgang, have firmly established themselves as artists at the forefront of the modern house and disco scene. Following the release of their deluxe debut album "Late Night Party Line", featuring remixes from Hercules & Love Affair, Paul Woolford, and Tuff City Kids to name just a few, and ahead of a summer return to Pikes Ibiza as residents alongside key shows at Love International, Glastonbury, and Gottwood throughout Summer, their next venture comes in the form of a brand-new imprint, KURTZ. Launching in late June, the vinyl-focused label will welcome the first installment of self-released, dancefloor-driven material from the duo via their "Big Wig EP" as they are joined by Edinburgh's Donald Dust on remix duties.
We wanted to shift the focus back to our first love, the music we play in clubs week in, week out, music for our dancefloors and nothing else. We hope you enjoy the new music as much as we enjoyed making it!
PBR Streetgang
Title track "Big Wig" opens the EP as the duo goes to work combining rich, arpeggiated melodies, infectious vocal hooks, and resonant electronics, before handing over control to rising Scottish DJ and producer Donald Dust as he lays the focus on emotive synths and slick drum arrangements throughout his remix of the lead cut. Next, "Shooting Star" switches up the aesthetic as a commanding female lead vocal guide the production through soaring lead lines and funk-fuelled bass licks, whilst the inclusion of a dub keeps the focus solely on the music to punctuate an impressive debut offering from Bradberry and Thorpe on their new home, KURTZ.
PBR Streetgang - Big Wig EP
Release Date July 2019
Label KURTZ Records
Tracklist
1. Big Wig (Original Mix)
2. Big Wig (Donald Dust Remix)
3. Shooting Star (Original Mix)
4. Shooting Star (Dub)