Carry Out by Tennan
Tennan returns to South Of Saturn this month with his lively EP, Carry Out.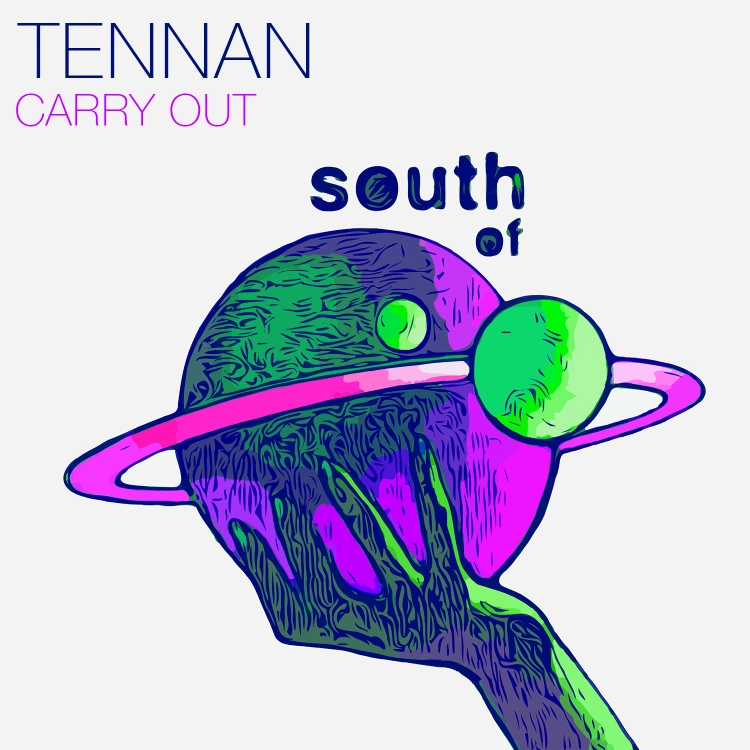 Art by South Of Saturn
With releases on Repopulate Mars, Moon Harbour, and VIVa, Leeds-based DJ and producer Tennan is back with another serving of zesty house. Hot on the heels of his recent "Clairvoyant EP", which gained support from John Summit, Prok | Fitch, and Eli Brown, the UK talent returns to his South Of Saturn family to offer up his weighty two-tracker "Carry Out".
The title track "Carry Out" reveals a bouncy cut as hooky vocals, heavy kicks, convulsing synths, and acute saxophone samples ride a rich bassline. Next, "How Many Licks" continues the synth-driven vocal theme, working in timely claps and startling drum rolls over vibrating low-ends to close this vigorous EP.
Tennan - Carry Out
Release Date March 2022
Label South of Saturn
Tracklist
1. Carry Out
2. How Many Licks