Catch Me If You Can L.P by Max Chapman
Max Chapman delivers his debut L.P via Kerri Chandler's MadTech Records, titled Catch Me If You Can and comprising of ten original tracks from the UK artist.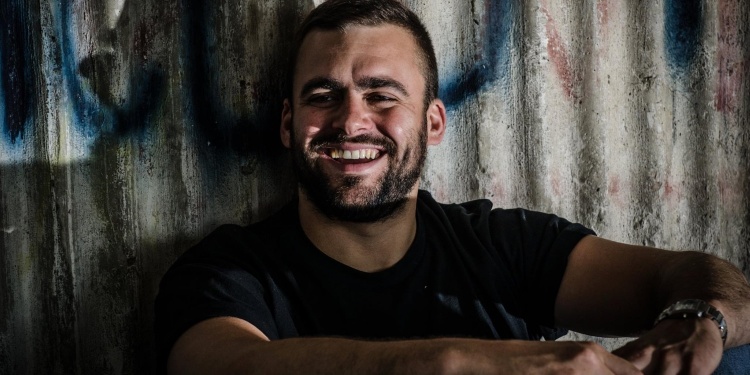 Photo by Leon Layman Photography
Max Chapman has come a long way since his debut release was picked up by Pete Tong on Radio 1 in 2011, since then he's gone on to cement himself as a driving force in the UK's contemporary house output. Releasing material via the likes of Lost Records, Lower East and of course MadTech where his debut long player drops here, also his very own Resonance Records imprint which has continued to grow in strength over its active three years.
With his first L.P on the way, remixes and original material for Hot Creations, Knee Deep In Sound, Non Stop and Snatch, plus a U.S tour penciled it's evident that 2016 is going to be a big year for Max.
Here though we see Chapman mark a milestone in his career with the release of his inaugural album entitled 'Catch Me If You Can', and across the project Max explores an array of styles and modern takes on electronic music. From the off-kilter, bass driven experimentalism of 'Intro' and 'I'm Going Deeper', through to brooding melodious compositions such as title track 'Catch Me If You Can', 'Halloween' and 'Sophisticated'.
There's also some of Chapman's more signature sound in the project with raw, low-slung house cuts like 'Move Your Body', the smooth 'Resistance' alongside Pleiades and the robust feel of 'The Red Room'. All in all Chapman manages to deliver a coherent yet transient long player with the project, filled with dance floor focused tracks and more exploratory works throughout.
Max Chapman - Catch Me If You Can L.P
Release Date 5th February 2016
Label MadTech Records
Tracklist
1. Intro
2. Move Your Body
3. Catch Me If You Can
4. I'm Going Deeper
5. Resistance
6. The Red Room
7. Sophisticated
8. Halloween
9. Pyramids
10. Get Down