Celestial by Eli Fola
Nigerian-born, New York and LA Based multi-disciplinary sound artist, saxophonist, DJ, and producer Eli Fola show his class with this new single for connected.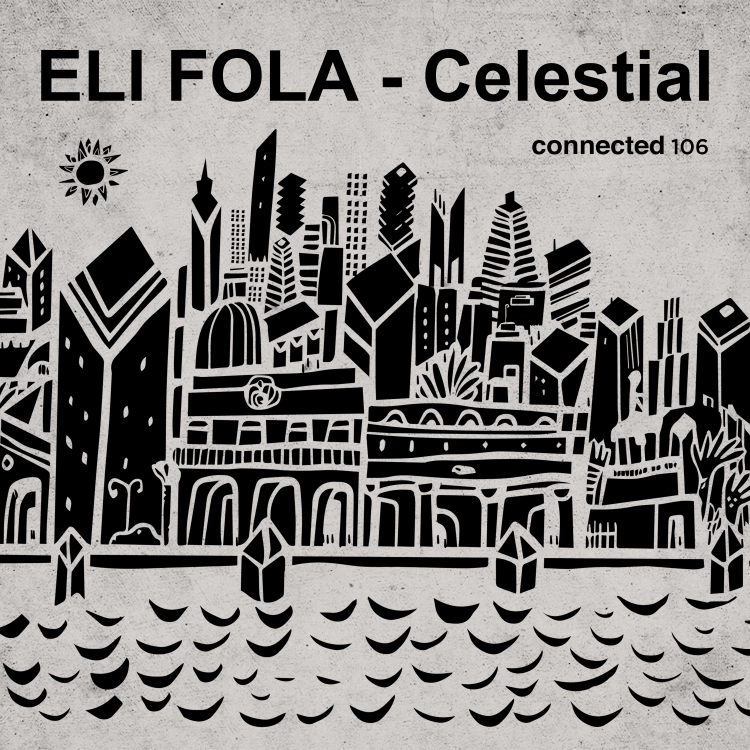 Art by connected
Eli Fola is the creator and pioneer of the live hybrid set "Yoruba Tech Soul", a fusion of Afro house, techno, jazz, and classical. He is described as a saxophone genius by those who know and is inspired by Jeff Mills as well as Fela Kuti. He has performed alongside Black Coffee and has worked on projects for Vogue Italia and Free the Works as well as running the independent label Tech Afrique.
"The words are in Nigerian Pidgin English," says Eli. "The track was inspired by an experience I had in Lagos before moving to the USA: my father took me to a church called Celestial for a spiritual bath which would bless and protect me on my new journey moving across the world. When I reference Celestial I am paying homage to that experience as well as calling out to higher spiritual guides."
The magnificent resulting track is a powerful Afro tech groove with tribal lo-fi beats and chants blended with afro electronica. This hypnotic base is home to Eli's spirited monologue which dips and rises with powerful and emotive string refrains. An instrumental version is also included.
Eli Fola - Celestial
Release Date July 2022
Label connected
Tracklist
01. Celestial
02. Celestial (Instrumental)