Circles EP by Jacky 0 & Mumi
The Apparel Music imprint returns with some refreshing electronica material from Jacky 0 & Mumi, entitled the Circle EP and comprising five original tracks from the duo.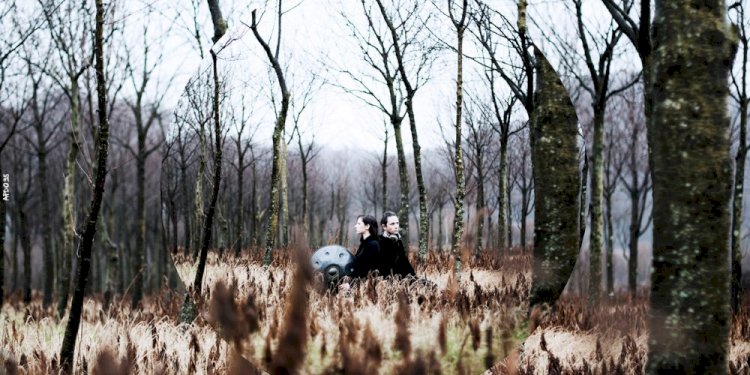 Photo by Apparel Music
Milan, Italy born producer Jacky 0 deliver his debut L.P 'Psiconautica Vol.1' via the Apparel Music imprint in 2013 to critical acclaim, picking up support from the likes of Mock N Toof, Laurent Garnier, Trickski and Mr.G. Here we see Jacky 0 return to the home of his debut album alongside hand pan player and vocalist Mumi to deliver a unique and intriguing E.P in the shape of 'Circle'.
Opening up the release is the mystical and hypnotic 'You Call Me' which eases you into the release with mesmeric melodies, organic rhythms and elongated bass drones running with Mumi's emotive vocal styling's. 'I Can Give It Up Whenever I Want' follows and sees Jacky & Mumi tip the focus over to the dance floor with a straight 4/4 drum format throughout while infectious bass hooks, jangling percussion and stunning pan melodies instil an ever unfolding musicality to the composition.
Up next is 'S(u)ONO' which reverts back to smooth and dreamy ethereal textures, laying the focus on glitching strings, smooth pan hits, luscious strings and horns. 'Nunbo' veers things into trip hop territory with broken rhythms, glitching synth stabs and intricate percussion processing while closing cut Tramonto rounds off the package brilliantly with Jacky and Mumi deliver an abstract song led by layered vocals from the duo, bright piano chords and loose, natural drum lines.
Jacky 0 & Mumi - Circles EP
Release date 22nd June 2015
Label Apparel Music
Tracklist
1. You Call Me
2. I Can Give It Up Whenever I Want
3. S(u)ONO
4. Nunbo
5. Tramonto