Clarisse Records presents Avalon
David Mendo and his debut album Avalon is as ready for the Balearics as a one-way ticket to the White Isle.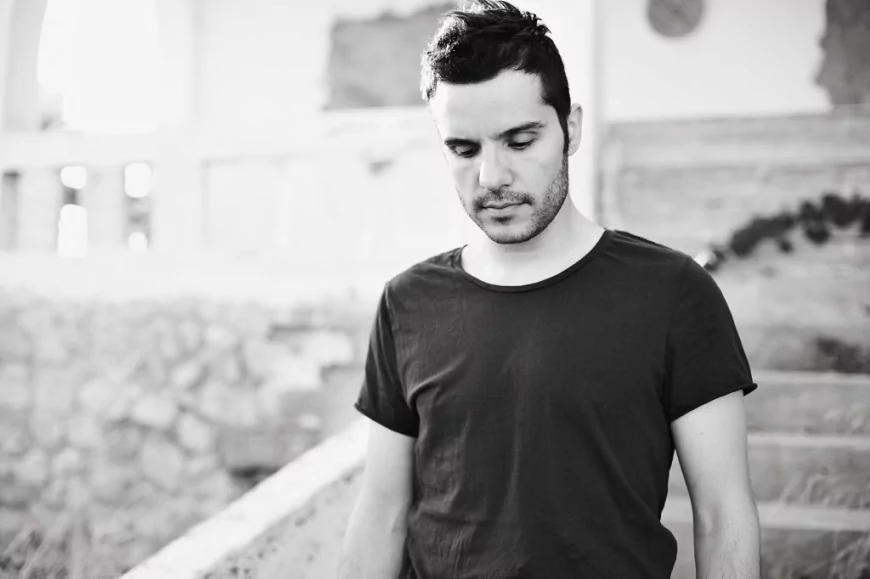 Photo by Clarisse Records
David Mendo and his debut album "Avalon" are as ready for the Balearics as a one-way ticket to the White Isle. With endurance-testing tribal house and funk-flicking clubbing making you feel comfortable, it's as if Mendo is towelling down the throbbing perspiration he's causing you, putting boogie in your body with sprinklings of disco glitter ("Fever") and driving, deep and funky house deliverance that has made his sound cross-continental - and this is before you find the title on maps from Australia to Canada, France to the United States.
There's always a party going on somewhere in the world if you think he may have missed out on peak Ibiza season - Mendo could just as well have the Miami Winter Music Conference in his sights (the home of the Heat being something of a spiritual home) while staying golden until the next Spanish reign rolls around - so the perennial producer's platters shouldn't be waiting long for their next passport stamp, the head of the Clarisse label leading from the front as he continues to reap A-list blessings, having given his gift of groove to dance music academies as prestigious as Cadenza, Rekids, Saved, Get Physical and Defected.
Close to 100 minutes long and having marinated since 2010 – overzealous internet users spoiled the album's progress first time around - you shouldn't expect anything resembling a flash in the pan from The Club Science and Cadenza connect who's had releases evacuate racks since the turn of the Millennium. Therefore it's a given that he should ease into his 2013 long player with the expectant opener "Mintro", chanting as a ritual for ravers to register for. Carried over into the global flavouring that dusts the Carla Krevey-shaped "Abstract", a reflection of Mendo's own cosmopolitan background takes deep house from Spanish backstreets to a nerve-fraying theatre of shady glances and unspoken mystique.
Removing himself from the early tenterhooks he places the album upon, the road to "Avalon" starts to both wind and unwind, kissed with an exotic air ("Clavelito") earning recompense from the motif of dance music as international language, even if the harder nosed "Everybody Love" wants the funk all for itself. From beach hut to ballroom, "Rising Sun" won't be an Ibiza staple just by coincidence of name alone, proving piano remains king as it gets you moving a little closer to a blue skied cloud nine along with the similarly self-explanatory "Samba".
Then, "Waterborne", making you walk a crystal-edged tightrope between breath-catching and breath-taking, sees Mendo expanding the album's outlook into something more panoramic, extended markedly further on the surefooted spacewalk "Interlude" and the follow-up beam-up of the title track, a moment where the sweaty, buoyant masses join moist palms as they see the light in unison, swaying side to side to zero (gravity) in on the album's continuing theme of inclusion.
"Amazon" and "Libellule", closing the album by tilting chairs back and just stopping short of placing cucumber slices over your eyes, are part of an interjecting support group for when you're done dribbling out of every pore. "You will be surprised to discover this album has half of its tracks in a down tempo style, that people aren't used to hearing from me", Mendo admits; but while they almost give LP's flow a reality check, the expansive sweep over arenas and into the nooks of backrooms makes cohesively appreciable sense. Where you imagine him lining up his famed four deck set-up like the most meticulous of domino rallies, the gaps are measured out so methodical motions link easily into unrelenting circuits that are cause for sprinkler systems to go off, or for punters to turn a pool party into a riptide.
A chain reaction of bass-pushed loops and Iberian ivories, Mediterranean mastery and NYC nous, is only part of the equation. "The key to a successful party is to get girls dancing. Once they dance, everybody does." Certainly there's no room here for honeys whose hips can't hula, but "Avalon" should have no problem reaching out to hip-bone hustlers as the likes of the infectiously incessant "La Krika" and "Les Clochers de Belarus" get sand between your toes while telling daybreak to wait. He finishes with a declaration reassuring in its stating of the obvious: "I just want people to have a good time with my music."
Mendo - Avalon
Release date 4th November 2013
Label Clarisse Records
Tracklist
1. Mendo - Mintro
2. Mendo - Abstract feat. Carla Krevey
3. Mendo - Clavelito
4. Mendo - Everybody Love
5. Mendo - Waterborne
6. Mendo - Fever
7. Mendo - Samba
8. Mendo - Interlude
9. Mendo - La Krika
10. Mendo - Avalon
11. Mendo - Rising Sun
12. Mendo - Les Clochers de Belarus
13. Mendo - Amazon
14. Mendo - Libellule