Feel The Same LP by Radio Slave
Matt Edwards drops his eagerly anticipated debut Radio Slave album entitled Feel The Same via his very own Rekids imprint.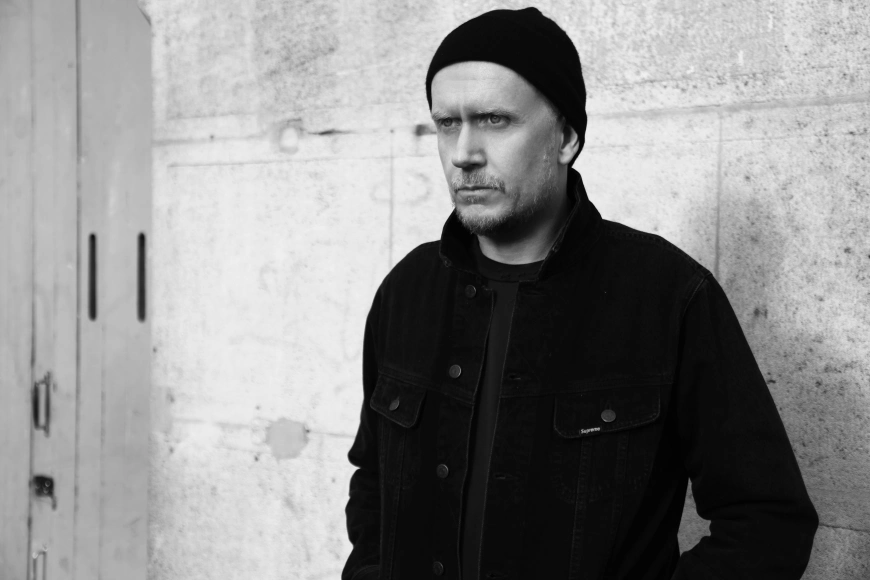 Photo by Rekids
Easily his most recognisable nom de plume, Radio Slave was initially Matt's pseudonym for remixes, with early reinterpretations of Kylie Minogue and New Order leading into frequent work for both major and independent labels. He's now indisputably one of House and Techno's most in-demand remixers, whilst original Radio Slave productions have gone on to appear via reputable imprints like Running Back, R&S, Ostgut Ton, Nonplus and Work Them Records.
Instrumental in supporting the music and careers of artists such as Nina Kraviz, Spencer Parker, Gerd Janson, and many others via his label Rekids - Edwards is held in high regard for his A&R abilities and has also established numerous other renowned labels such as Pyramids Of Mars, Cabin Fever, and The Double R. Now, more than 10 years since Rekids' inception and with over 100 releases under its belt, the influential figure announces the release of his debut Radio Slave album; a masterpiece of sophisticated electronic music that evokes the early spirit of dance music yet continues to forge his reputation as a cutting edge and innovative producer.
The album is a culmination of years as a DJ, producer and remixer; with influences spanning a range of genres such as breaks and jungle, acid, Balearic, ambient, dub, Chicago and also vocal samples exemplary of the Radio Slave sound. Opening with the beatless "2nd Home", with its murky tones and field recordings, the album navigates between syncopated beats and ethereal voices as found in "Forana", as well as screeching synths and moody basslines like in "Trans".
More high tempo cuts like "Geisterstadt" see Edwards shift towards electro, whereas heady breakbeats lay the foundation for "With You". Alongside the album's title track "Feel The Same", "No Words / Just This" is one of the most dancefloor focused cuts with its driving energy and metallic synths, while "Axis" and "Draw" see the producer venture towards a more minimal aesthetic.
Under his various guises Matt Edwards has continued to demonstrate how musically diverse he is as a producer without any compromise in quality. His REKID moniker features more of his downtempo work with a album release on Soul Jazz, not to mention timeless releases like "Next Stop Chicago" and "Lost Star" which still remain iconic today. The "RedHead" LP saw the producer demonstrate his ability to collage sounds under The Machine, whilst alongside close friend Joel Martin the Quiet Village project is cinematic and heavily sample based, exploring evocative and understated soundscapes.
Exhibiting many of his signature production abilities whilst also demonstrating his more experimental side, "Feel The Same" is an exceptional body of work that exemplifies Matt Edwards' production and music writing, reaching a new level of sophistication. From start to finish the album is a testament to his versatility as an artist and a definitive full-length by one of electronic music's most pivotal figures.
Radio Slave - Feel The Same LP
Release Date September 2017
Label Rekids
Tracklist
A.1 - 2nd Home
A.2 - Forana
A.3 - Feel The Same
B.1 - Trans
B.2 - Draw
C.1 - Axis
C.2 - 101
D.1 - Geisterstadt
D.2 - Parallels
E.1 - With You
E.2 - No Words / Just This
F.1 - Rize
F.2 - Gaikokujin