Fluida presents 11:11
Sounds Of Khemit welcomes musical storytellers Fluida for a single that harnesses the power of 1111, the most powerful divine number and one that represents the oneness of our creation and our creator.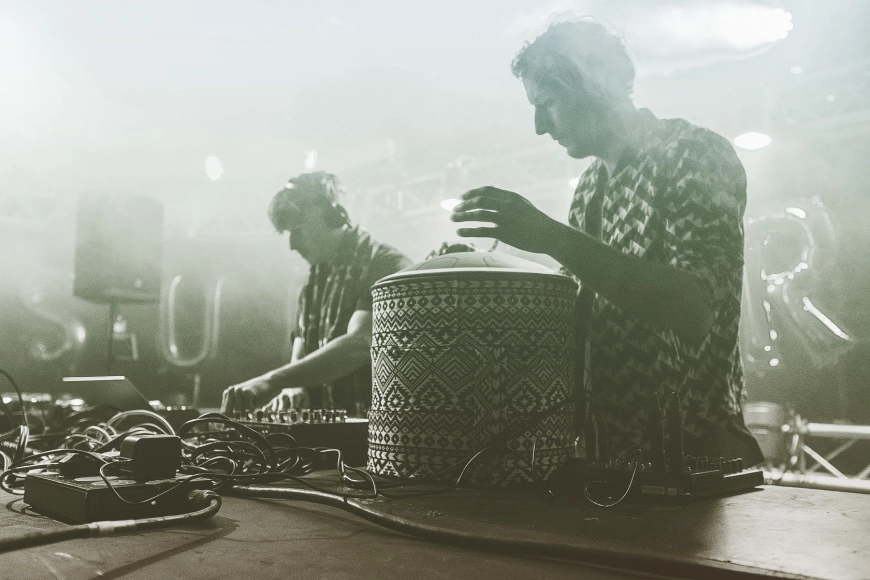 Photo by Sounds Of Khemit
The Fluida duo is at the heart of the deep and progressive house revolution with music on Anjunadeep, Do Not Sit, and Kindisch. The UK pair are masters of melody and bring rich instrumentation to their tunes. They are coming off a busy summer of touring including a debut trip to Japan and now serve up their most sumptuous sounds yet.
In Sounds of Khemit, it all started when I kept seeing 1111 everywhere in my world, it was the guidance needed to start this project: to create beauty and welcome the next phase of my life and the vibrational energy waves associated with 1111. Its contained energy means that one's personal energy is aligned with the universal energy field and the whole master plan of creation. It is also a guide that we are growing in our states of consciousness.
The gorgeous "Blue Lotus" is a richly layered and meditative sound built on dreamy drums that uplift the soul. It is peppered with melodic details, tabla drums, delicate hi-hats, and wooden hits that make for a deeply moving groove. There is a sub-continental feel to the sounds that are full of worldly references and airy vocals that lock you into an escapist trance.
Fluida - 11:11
Release Date 11th November 2022
Label Sounds of Khemit

Tracklist
01. Fluida - Blue Lotus