Free Download: Ruth Koleva - What Am I Suppose To
Ahead of the release of her new album, Ruth, on 24th February 2014, emerging Bulgarian soul songstress Ruth Koleva is offering stunning album opener What Am I Suppose To as a free download.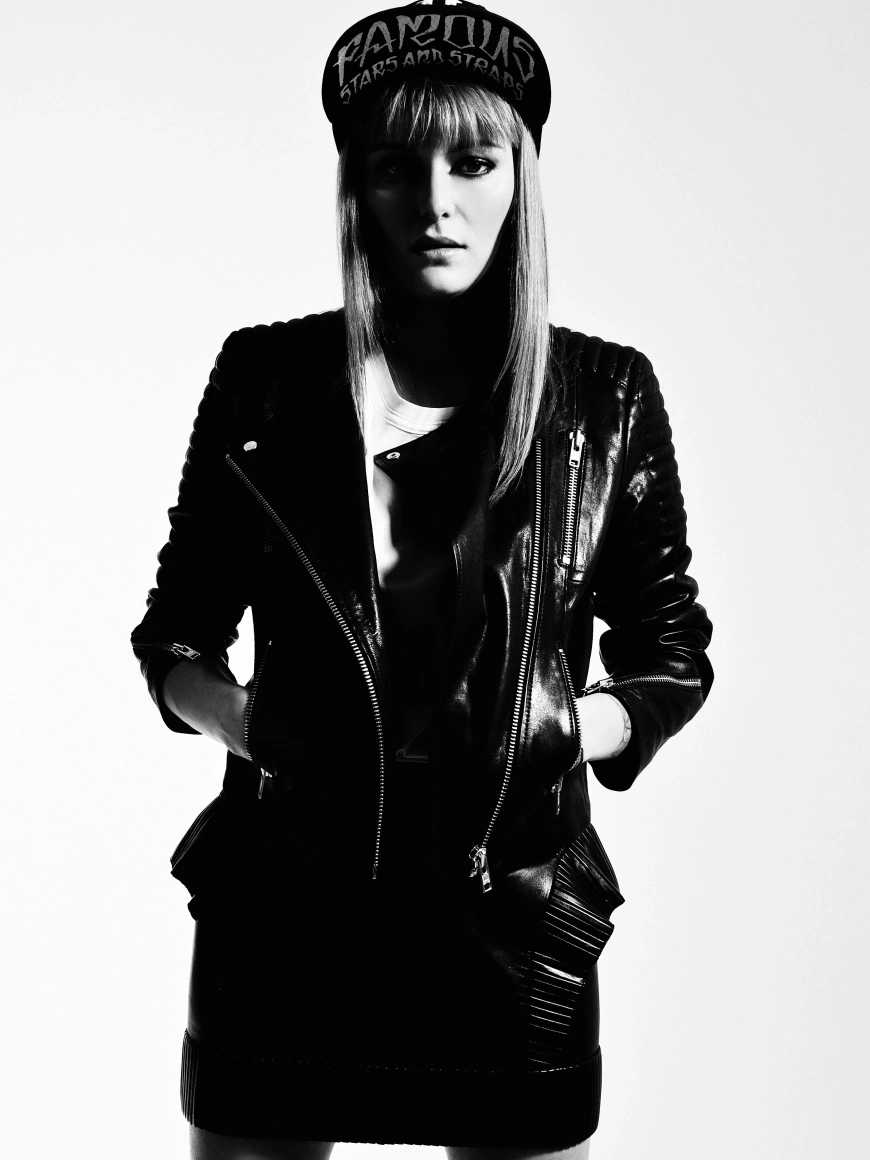 Photo by Vasil Germanov
Having already taken her native country by storm, 2014 is the year that this young artist becomes renowned on an international scale, with her raw talent and inimitable vocal style.
Born into a volatile world of corruption and hardship in post-Communist Eastern Europe, Ruth endured a difficult childhood largely spent without her mother. After finding salvation in the classics (Marvin Gaye, Ella Fitzgerald, Nat King Cole) she became tour-hardened by jaunts to far-flung destinations such as India and Thailand.
Koleva quickly developed into a rounded musician, spending an eye-opening year at the Hollywood Pop Academy and embarking on free-spirited excursions into several local scenes. More recently, Koleva has become an ambassador for the best of Bulgaria - the youngest recipient of GRAZIA's Woman of the Year award, and Best Female Singer award at 2012's BG Radio Awards.
Koleva's ability to straddle multiple genres and tempos has made her into a highly versatile artist, which has seen her draw comparisons her contemporary, Jessie Ware. This gift and the assuredness of her songwriting is set to launch her onto the international scene. As a vocalist, her tone is imbued with warmth and sincerity, particularly when speaking on matters of love and sensuality. Inspired by such era-defining artists as Erykah Badu and Jill Scott, Ruth manages to both tip her hat to the classics which have informed her sound, while still saying something new and pushing the boundaries with the creation of this unmistakeably unique LP.
"Ruth" promises to articulate Koleva's individual expression of soul, whilst combining her silky vocals and jazz-infused melodies with skilfully placed subtle synths. Her influences shine through in tracks such as "Dissonant", where the mellow rhythm of the bass guitar and soft tones encourage poignant reminiscence. While "Dizzy Love Affair", with its quicker pace and dream-like ambiance, makes you feel as if you were walking through the streets of Panama. "Ruth" promises myriad experiences - exploring numerous genres, images, and emotions.
The album is preceded by the release of lead single "Turn This Around" on 3rd February. With its smooth jazz rhythm, rolling synth melodies, and a truly mesmerizing vocal performance from the Bulgarian singer, "Turn This Around" makes the perfect showcase for Ruth's confident songwriting talent and her ability to break hearts, as the track builds to a poignant final breakdown.
Having already won support from iconic, established artists such as Mark Ronson and Andreya Triana, Koleva's album delivers on class, fluidity, and charm. If you had no idea of the musical gifts that Bulgaria has to offer, 2014 is the year that Ruth Koleva will make you sit up and pay attention.

See Ruth Koleva live on the 25th December at Sofia Live Club, 1 Bulgaria Sq. (NDK), Sofia, Bulgaria. Adminssion: 10 BGN.