I Woke Up Happy by Gabriella Vergilov
Gabriella Vergilov announces the new label GAMA with a four-track techno EP entitled, I Woke Up Happy.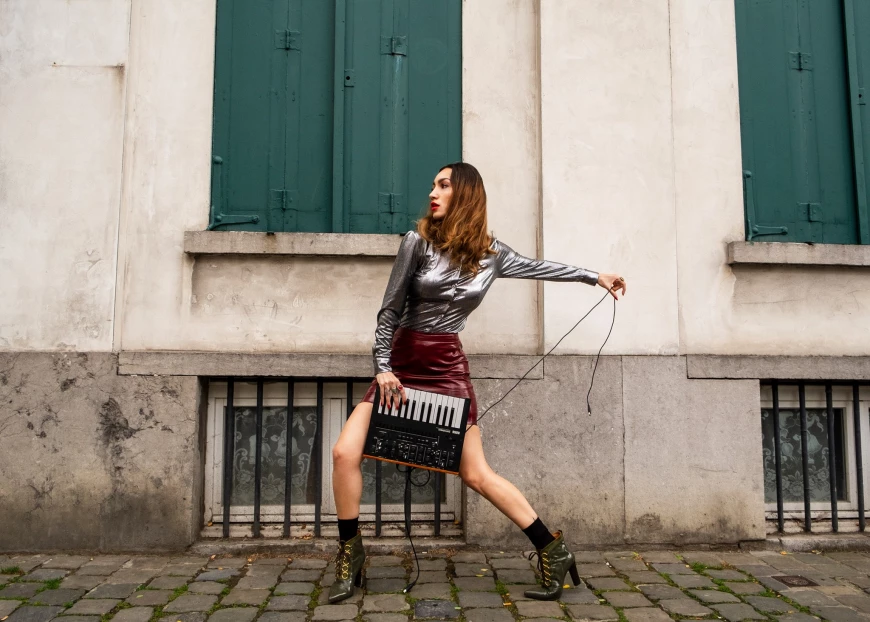 Photo by Eliza Georgieva
Gabriella Vergilov is a Bulgarian DJ, producer, and singer based in Copenhagen, where she is a regular at Culture Box. Having released on Ben Sims' Symbolism, Dustin Zahn's Enemy Records, and many more, Vergilov now announces her latest EP, "I Woke Up Happy", arriving via her new GAMA label this September.
Across the imprint's debut release, Vergilov twists her vocals into the sounds of traditional house and techno to form something entirely her own. The title track "I Woke Up Happy" combines squelchy acid lines, pounding kicks, and trippy vocals, before "The Choices We Make" sees subdued percussion and plucky synths form the basis for a monologue combining spoken and sung lyrics.
The third track, "The Force of The Rabbit", brings a fun and twisted Afterhours-friendly production to the table, followed by the closing track "Nyama Znachenie". Translating to "It Doesn't Matter" in Bulgarian, the wonky FX and rolling 4/4 pattern make for a fitting closer to the debut EP on GAMA.
Created and curated by Gabriella Vergilov and Mads Lerager, aka BRAVER, GAMA is a new Bulgarian-Danish label. Primarily, but not exclusively, focused on releasing their own productions, the label offers the duo an outlet for self-exploration within genres such as house, techno, and beyond.
Gabriella Vergilov - I Woke Up Happy
Release Date 16th September 2022
Label GAMA
Tracklist
01. I Woke Up Happy
02. The Choices We Make
03. The Force of the Rabbit
04. Nyama Znachenie