Interview with Stonebridge (2007)
It's been four years since we last interviewed Stonebridge. Here is what Stonebridge had to say.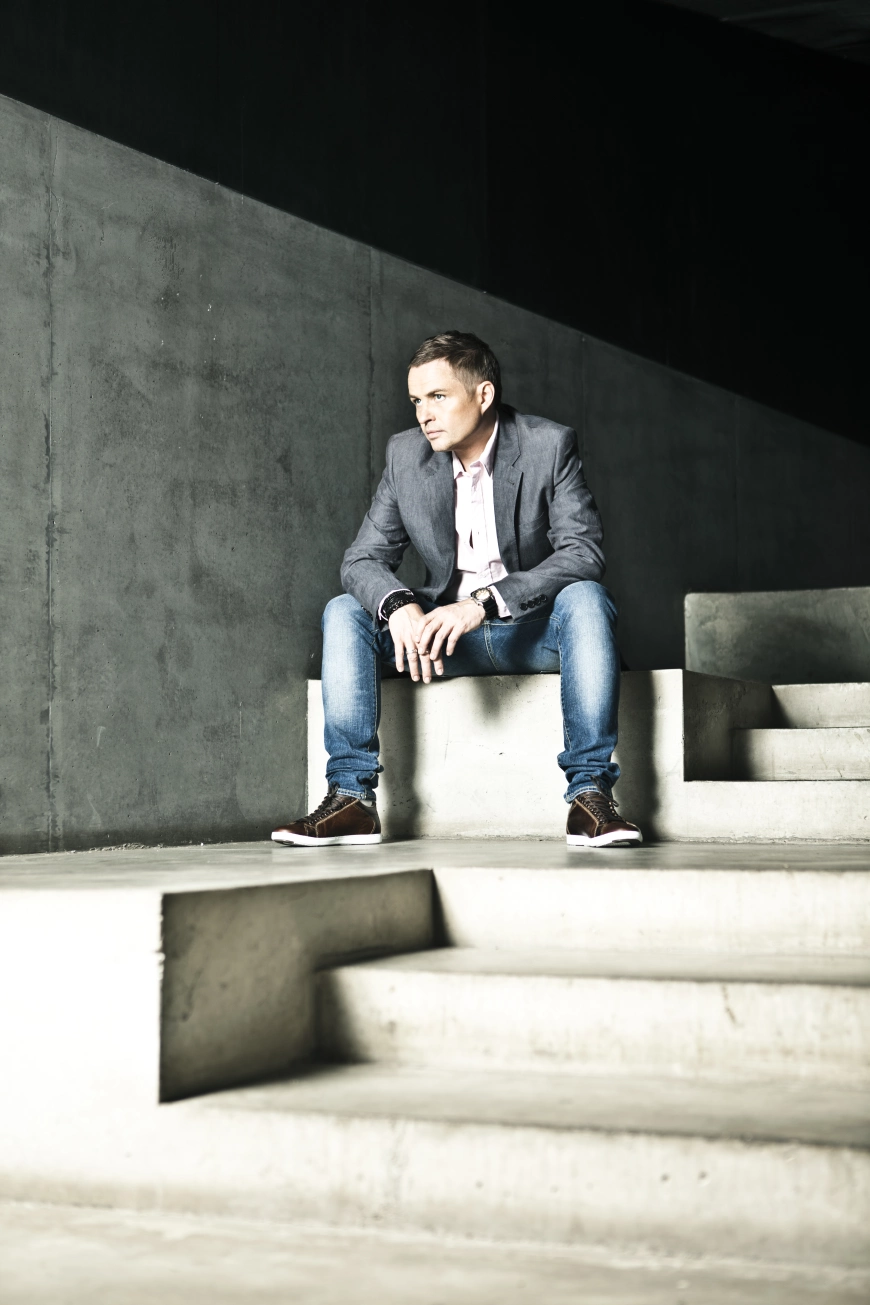 Photo by Stoneyboy Music
It's been four years since we last interviewed you, here on Evlear, a lot has surely happened, can you tell us what you have been up to ?
Yeah, actually a lot happened right after that interview. I had two UK top ten hits with 'Put 'Em High' and 'Take Me Away', then released the album, which did really well. After that I toured solid until it was time to start on the next album about a year ago.
You have a new album out called "Music Takes Me", could you tell us a bit more about it ?
It's a natural progression from the debut album, but not as retro and a more 'together' collection of tracks. I think it sounds more like an album this one. I've used the same formula with different singers on each track as I feel it's nicer to listen to different voices.
There are a lot of interesting voices, both old ones and new ones, on the album "Music Takes Me". Is there any track that, you personal, feel very strongly about ?
I like all of them, but there's that one track that is extra special and that's the last one, 'All I Can Think Of Is You' that features a Swedish girl called Yota. It's got a cool vibe and I can listen to it over and over even though i spent ages on it in the studio.
For the past four years you have been travelling a lot to various parts of the world playing/djing at some of the worlds best clubs and festivals. Any place you would love to visit again, maybe not for performing, but just to relax ?
I always go back to Australia, that's my new favourite country!
What do you have in store this autumn/winter ? Any new releases or things we should look out for ?
Right now I'm promoting the second single from the album, 'You Don't Know', but I have a done a lot of remixes over the summer and just finished a mix of Britney Spears 'Gimme More'. Other good ones are Sia 'The Girl You Lost To Cocaine', David Jordan 'Place In My Heart' and Sound Conducterz 'Hold Your Head Up'. My label, Stoney Boy, has some really cool stuff ready to go as well. Look out for Funky Junction vs Jill Jones 'Someone To Jump Up' that will come out in November.
Please list your all-time greatest things that has happened, that have either changed you or your music !
1. My family, couldn't have done anything without them!
2. My first gig - changed everything
3. The Robin S 'Show Me Love' remix - opened up the world
4. My first artist album and the singles from that