Lee Foss & Ralf pose by a Cadillac
Lee Foss and Ralf pose by a Cadillac while releasing the namesake new single on Repopulate Mars this month.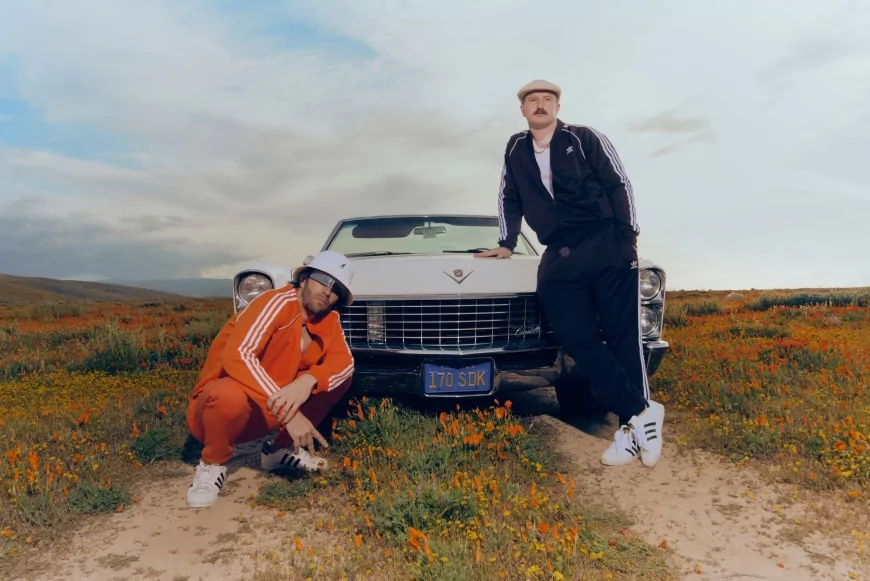 Photo by Larsen Sotelo
One of the most prolific artists on the international house music circuit, Lee Foss, has steamrolled through the first half of 2023 with a steady run of upfront, club-ready cuts. Following the internationally celebrated release of his most recent hit single, "Puppet On A String," alongside RETNA and Isabellea in July, the world-renowned DJ, producer, and Repopulate Mars label head now looks to continue his abounding run of emphatic studio output as he teams up with Sacramento-based producer and RPM label favorite, Ralf, for the pair's debut collaboration, "Cadillac."
Happy to be back on my favourite label with this rocket of a tune. It's been a pivotal moment in every set it's played and sure to be a big moment on dance floor for others.
Ralf
A global force amongst dance music enthusiasts, spearheading several imprints including Repopulate Mars, Hot Creations, North of Neptune, and South of Saturn, this latest single sees Lee join forces with his close friend and musical mentee, Ralf, who returns to Repopulate Mars for a third official outing following his label debut "In Your Bed" in August 2022 and his impressive sophomore follow up "Rich Mon" in February 2023.
Delivering a high-octane underground house cut, awash with old-school vocal drops, up-tempo rhythms, and a driving groove bolsters the record across its duration, "Cadillac" is an absolute masterclass from the off. Seismic build-ups and bass-heavy breakdowns, alongside call-to-arms vocal snippets pushing the record's resounding dancefloor appeal, pack a punch throughout.
Lee Foss & Ralf - Cadillac
Release Date August 2023
Label Repopulate Mars
Tracklist
01. Cadillac