Dis Kollect by Dino Lenny
Italian producer Dino Lenny releases a collection of tracks on his Fine Human Records imprint including a remix from Sodai label head Gardens of God.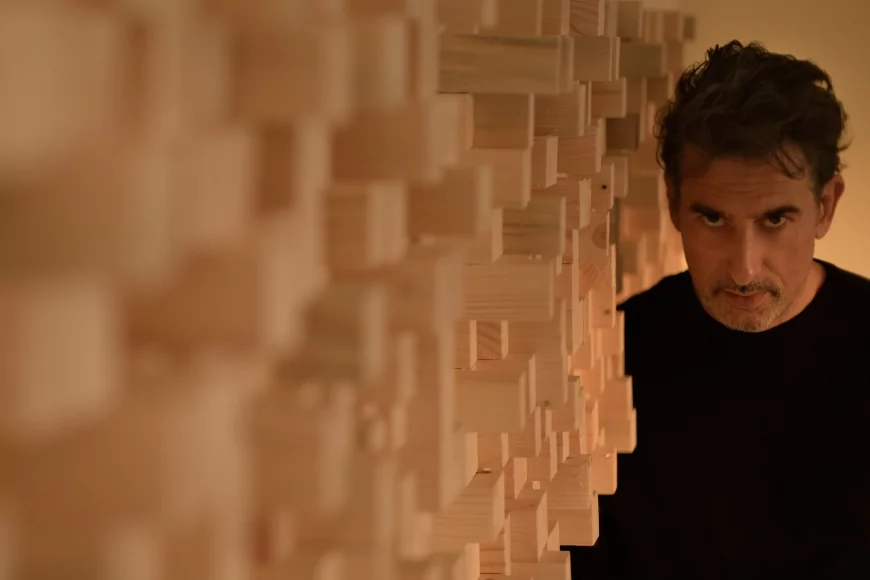 Photo by Igor Todisco
With almost 30 years of releasing records under his belt, Fine Human label head Dino Lenny has naturally built an incredible back catalogue of remixes and collaborations. He's worked with some of the biggest names in the business remixing the likes of Missy Elliott and Timbaland and collaborating with names such as Madonna, Wu-Tang Clan, Seth Troxler and Dixon. Lenny has been named as "a wizard of electronic music" by the Chemical Brothers, played live with Underworld, released music on the likes of Crosstown Rebels, Innervisions, Diynamic, Cocoon & Correspondant, and is currently signed to Maceo Plex's Ellum and runs his Fine Human Records imprint. "Dis Kollect" is an album collection with some released and unreleased tracks from Dino including a remix by Lithuania's Gardens of God who has multiple releases on Ellum and his Sodai imprint.
"Deep & Dark" unites new wave aesthetics, obscure vocals and low slung bass notes in this energetic opener before "OFL" offers up vibrant rave-inspired modulations and euphoric synth and chord work influenced by the 90s. "Dis Konnect" deploys chugging drums, otherworldly oscillations and bleepy sci-fi tinged melodies while "Let Me Hear Ur Sick" together with "Fire" lays focus on revolving 303 grooves, uplifting keys and vocals that continue to orbit the nostalgic atmospheres throughout.
"Techno Is Dead" is a deep, atmospheric techno cut with resounding kicks, obscure vocals and euphoric break-downs mixed with moments of calmness yet ecstasy. "Go Down To Mexico" implements stabbing bass notes, angelic leads in the distance and synth waves spiraling underneath until Gardens of God rounds off proceedings by encompassing the original vocal yet spinning it on its head by bringing murky vibrations that harmonizes delicately with the emotive soundscapes and gratifying pads that slowly fade in and out.
Dino Lenny - Dis Kollect
Release Date April 2020
Label Fine Human Records
Tracklist
1. Deep & Dark
2. OFL
3. Dis Konnect
4. Let Me Hear Ur Sick
5. Fire
6. Techno Is Dead
7. Go Down To Mexico
8. Deep & Dark (Gardens of God Remix)