Moonstalker EP by James Teej
James Teej is back with the Moonstalker EP via Galaktika Records in March, it also backed with remixes from Simon Garcia, Sahin Meyer, and Garnica.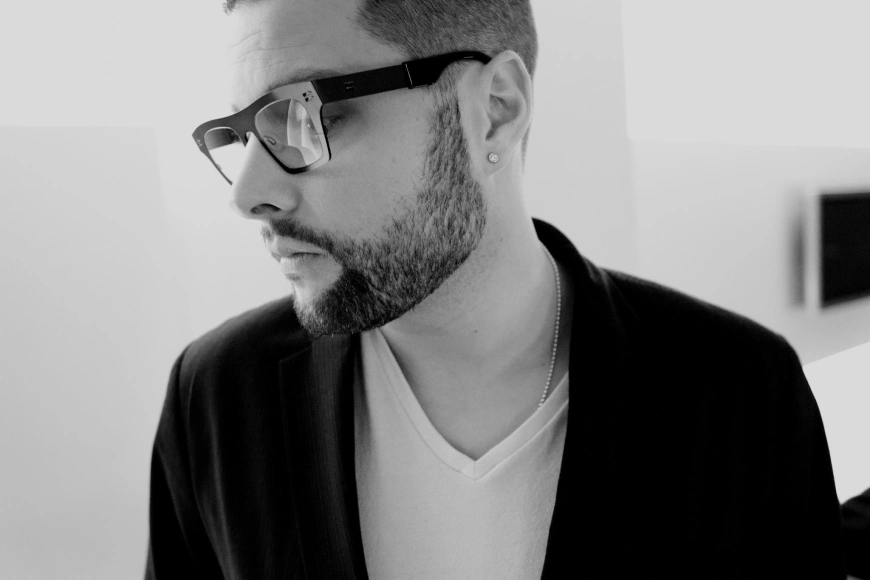 Photo by James Teej
James Teej is most notably known as one third of Canadian outfit My Favorite Robot which has seen releases via Life & Death, No.19 Music, Hypercolour and of course My Favorite Robot Records, while also offering up solo productions under his own name principally via Sasha's Last Night On Earth imprint of late. Here though we see James return to Barcelona's Galaktika Records following 'The Edge' which featured on the label's 'Action Series III' EP in 2011.
Across 'The Moonstalker' EP we see Teej offer up three original tracks, the first of which, title-cut 'Moonstalker', sees James provide a subtly evolving, low-slung number led by drawn out bass drones, bumpy rhythms and dreamy synth lines. Following is 'Inside' which lays its focus on squelchy acid sounds and trippy vocal murmurs, while the third and final original 'Light & Love' is an emotive number employing warm chord progressions and pizzicato string sequences alongside soulful vocal styling's.
The latter half of the release sees three interpretations of 'Inside' on offer, Simon Garcia steps up first with his stuttering bass led take, Sahin Meyer takes things darker with broken drums and menacing bass tones sat alongside floating pads. Garnica then rounds things off with a lo-fi feel bringing wandering arpeggios and crunchy drum sounds into the limelight.
James Teej - Moonstalker EP
Release date 16th March 2015
Label Galaktika Records
Tracklist
1. Moonstalker (Original Mix)
2. Inside (Original Mix)
3. Light & Love (Original Mix)
4. Inside (Simon Garcia Remix)
5. Inside (Sahin Meyer Remix)
6. Inside (Garnica Remix)