MXMN001 by SAMA
SAMA launches new imprint Maximalist_Minimalist with a four-track techno EP this month.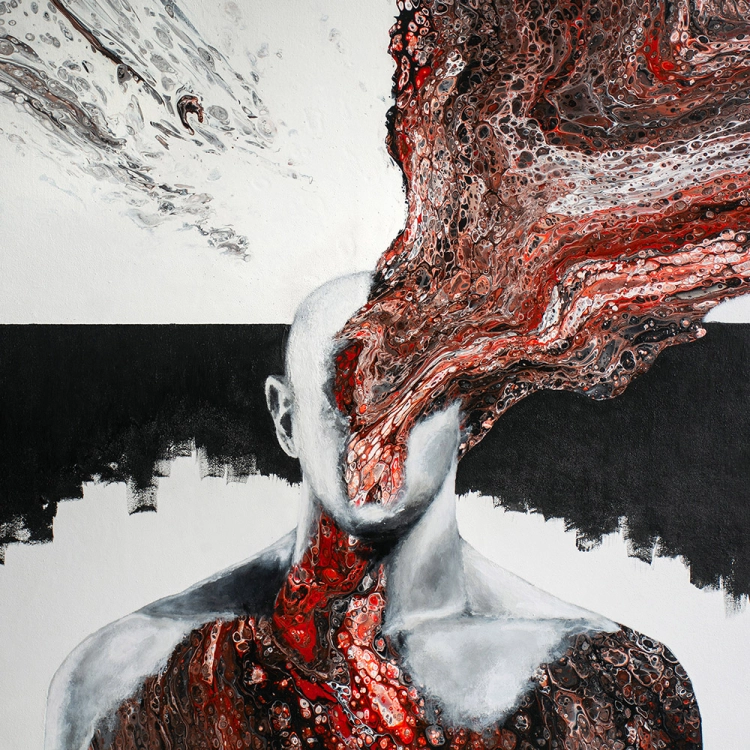 Art by Maximalist_Minimalist
Previously releasing tracks and EPs on several respected big room labels such as Drumcode, Kraftek, and Noir, Dutch DJ/producer SAMA announces the arrival of his new darker, grittier label Maximalist_Minimalist. Showcasing his new sound, the Utrecht- based DJ/producer delivers four hard-hitting, groove-led techno tracks built with intricate sound design and a perfectionist mindset.
I've felt the need to reinvent myself, to really create my own identity, and not attach myself too much to other labels any more. For this reason, I ultimately set up this imprint: to provoke myself to become the artist that I so much adore and aspire to be. That's why this brand will serve as an extension of myself; my creative identity, if you will.
SAMA
Leading the release is "Onyankopon", a dark and dubby number with a chunky groove and gritty percussion. "I Reject What I Just Said" enters harder and more driving territories, with textured sound design meeting polyrhythmic synth stabs and eerie atmospheres. The B-side starts with the trippy leads and atonal pads of "One Small Mistake", before "And All Of A Sudden, I Was Free" closes out the release with a driving roller.
SAMA - MXMN001
Release Date May 2022
Label Maximalist_Minimalist
Tracklist
1. Onyankopon
2. I Reject What I Said
3. One Small Mistake
4. And All Of A Sudden, I Was Free