Oppression Dance by Roll Dann
Madrid's Roll Dann keeps up the high quality of his first few releases with a new EP on his Opera 2000 label that offers four fine cuts.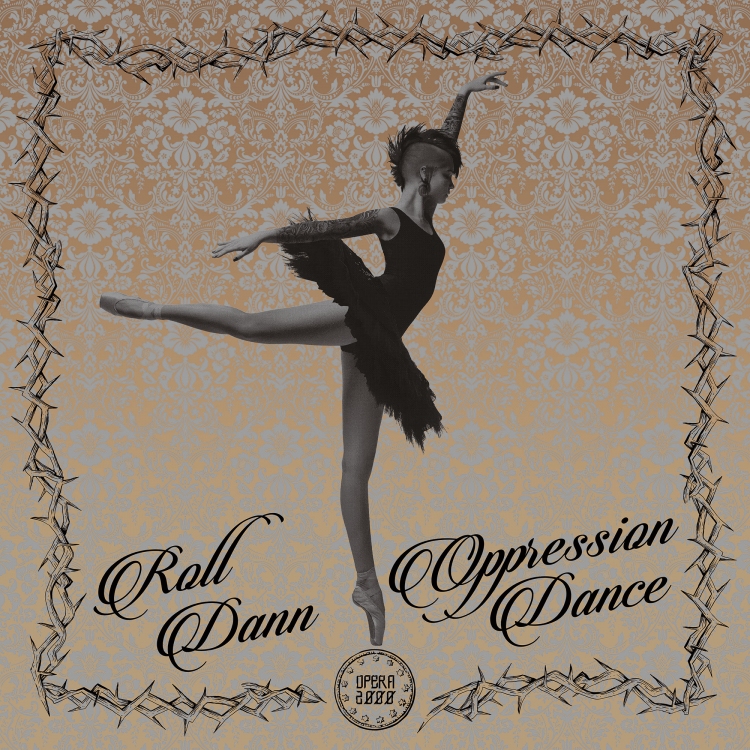 Art by Opera 2000
Roll Dann has already impressed with outings on Modularz, Soma and Pole Group. It is the direct nature of his floor facing techno that appeals, and it comes infused with the inspirations he has picked up from a stint living in Berlin, as well as with the legacy of his teenage love of hardtechno-schranz.
The start of Roll Dann & _asstnt's Opera 2000 marks a shift Roll Dann's creative direction where he focuses on an aggressive yet beautifully emotive style which is displayed wonderfully in his first solo release on the imprint entitled "Oppression Dance".
Big opener "When The Hate Goes Away" is a frazzled, over driven techno monster with slamming kick drums and fizzing synths that will rewire any dance floor. The brilliant "Break The Dance" then hammers you over the head with its brutal drums and big synth walls, but a more thoughtful pad also smears over the groove to bring some tenderness.
"Oppression" is quick and slick, with a kinetic sense of techno funk getting you on your toes. Last of all "The Club" is another winner, this time with its eerie pads, acerbic textures and rusty hits all racing along on powerful drum programming as a distorted voice is trapped in its midst.
Roll Dann - Oppression Dance
Release Date December 2020
Label Opera 2000
Tracklist
1. When The Hate Goes Away
2. Break The Dance
3. Oppression
4. The Club