Outlook Festival 2016
The Outlook Festival is back again for a new edition of the festival at the beautiful Fort Punta Christo, Pula in Croatia.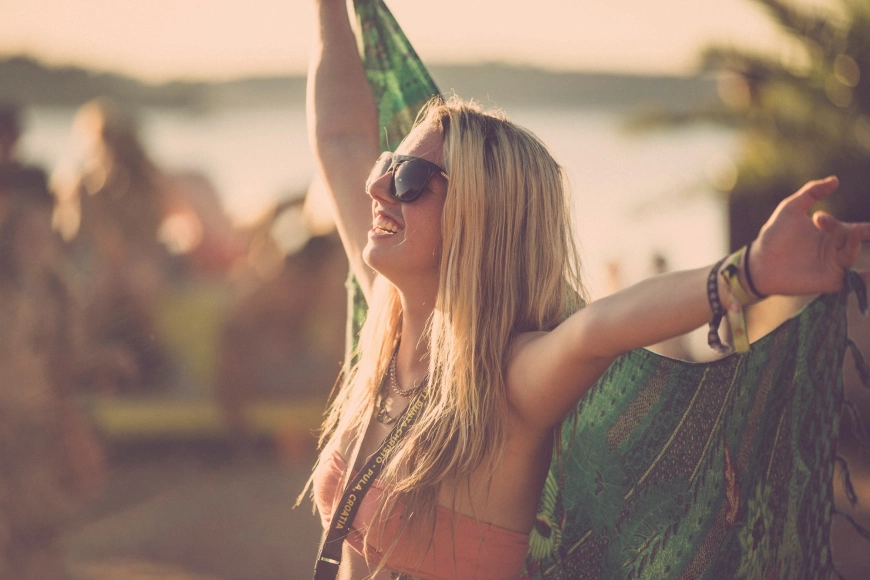 Photo by Dan Medhurst
Outlook is the leading festival of its kind and has grown from strength to strength since its launch in 2008 whilst retaining all the elements and beliefs that make it stand out from other festivals. Eclectic without losing sight of its identity, Outlook Festival boasts live acts and DJ sets which span ages, generations, styles and decades in a multitude of interesting and unique venues including an abandoned fort, a dungeon, a courtyard, a moat and a harbour.
Taking place in Croatia in the beautiful scenery of a 19th-century fort, the setting is utterly unparalleled and revellers can party either on land or at sea, surrounded by unspoilt coastlines, glorious sunshine and the crystal blue waters of the Adriatic Sea.
Outlook's love of dub, roots and sound system culture will be portrayed through Europe's toughest sound systems played on by some of the world's best dub and reggae acts including captivating live performers from some of the best artists.

Lineup
Abra / Afro / Aj Tracey / Akala / Alix Perez / Amoss / Andy C / Angel Haze / Anile / Anna Morgan / Ant Tc1 / Artful Dodger / Asm / Bamwise / Barely Legal / Baseline Crew / Benga / Billain / Blu Mar Ten / Bop / Breezak / Calibre / Cas Is Dead / Channel One / Charlie P / Chimpo / Codebreaker Mc / Commix / Commodo / Congo Dubz / Congo Natty / Crack Stevens / Damian Marley / Danman / Danny T And Tradesman / David Rodigan / Detboi / Digitron / Dj Betty / Dj Hype / Dj Krust / Dj Q / Dj Spinn / Dj Taye / Dlr / Doc Scott / Dom And Roland / Dreadsquad / Drs / Dub Phizix / Dub Smugglers Soundsystem / Dubble / Dynamite Mc / Earl Gateshead / Egoless / El B / Electrosoul System / Elemental / Elijah And Skilliam / Eliphino / Etherwood / Eva Lazarus / Feloneezy / Filip Motovunski / Finwa / First Degree Burns / Flowdan / Foundation / Fox / Gantz / Ganz / Gardna / Gentlemans Dub Club / Goldie / Goth Trad / Grade 10 / Guts / Harleighblu / Hatcha / Hazard / Henry Wu / Hi5 Ghost And Boofy / Hiatus Kaiyote / High Contrast / Hodge / Hometown Promotions Sound / Hornsman Coyote / Horseman And Shniece / Hot 8 Brass Band / Hucci / Iglooghost / Ikonika / Inja / Iration Steppas / Iron Dread / Ivy Lab / Jack Sparrow / Jackie Dagger / Jah Shaka / Jikay / Jimmy Pe / Jkenzo / Joey Badass / Josey Rebelle / Kabaka Pyramid / Kahn And Neek / Kaiju / Kandzija I Gole Zene / Kano / Karnage / Keeno / Killa P / Kode9 / Krakota / Lady Chann / Lady Leshurr / Lenzman / Levelz / Lex Luger / Little Simz / Logistics / London Elektricity / Lsb / Mad Professor / Madam X / Mala / Manudigital / Marcus Intalex / Massappeals / Matty Roots / Mc Ad / Mc Crazy D / Mc Fava / Mc Flux / Mc Lowqui / Mc Sgt Pokes / Metrik / Mick Jenkins / Mighty Moe / Million Stylez / Mj Cole / Moony / Mungos Hifi / Noisia / Norman Jay / Novelist / Nu Logic / Obf / One87 / Onemind / Part2style / Potential Badboy / Prayer / Prince Fatty / Ra The Rugged Man / Randall / Rejjie Snow / Reso / Rider Shafique / Riko Dan / Riz La Teef / Roni Size / Roots In Session / Royalston / Ruthless / Sarah Farina / Sassy J / Scar / Scratcha Dva / Section Boyz / Sense Mc / Shanti D / Shy One / Silas And Snare / Silkie / Sinai Sound / Skeptical / Slum Village / Soulcraft / Spy / Stalawa / Star Eyes / Steppa Style / Stormzy / Strategy / Sun Of Selah / Survival / Swindle / Taiwan Mc / The Heatwave / Tonn Piper / Tropkillaz / Truth / Tunnidge / Twinkle Brothers / Visionobi / Vital Techniques / Weeding Dub / Youngsta / Zed Bias / Zero T