Rockin Moroccin revamps You Got the Love
West London's Rockin Moroccin makes his debut on Get Physical Music with the percussive deep house version of You Got the Love.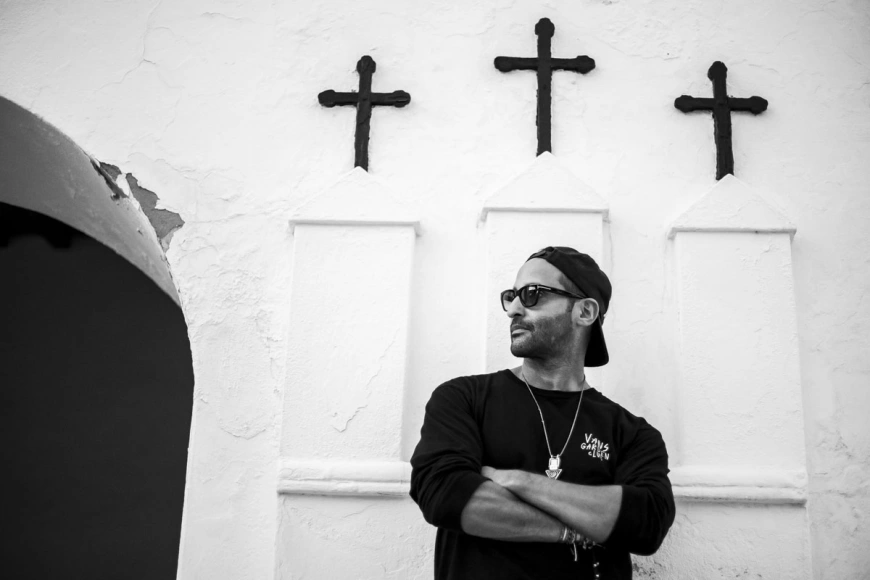 Photo by Alberto Alcocer
Growing up in London meant Rockin Moroccin was always surrounded by music. He soon started working at the drum & bass record store Lucky Spin while playing house parties and showcasing his early love of 80's electro. Over the last 15 years in the game, he's played all over Europe and made a big mark on Ibiza playing at HEART as well as Amnesia's Vagabundos night. His music is aimed at the dance floor and draws on new disco, melodic, tribal, and percussive styles.
This new single is defined by its superb vocal, a classic house music top line (originally made by The Source Feat. Candi Staton) that takes on an all-new soul perspective here. It is a silky smooth affair with an almost choral edge. The drums are warm and the percussion organic and bubbly, with somber piano chords draped over the groove to help make this one a truly tender tune. Rockin Moroccin will have dance floors with their hands in the air and tears in their eyes when he drops this one.
Rockin Moroccin - You Got the Love
Release Date 16th December 2022
Label Get Physical Music

Tracklist
1. Rockin Moroccin - You Got the Love