Skauern EP by Vinny Villbass
Paper Recordings turn to rising Oslo house star Vinny Villbass for a three-track EP that showcases his brilliantly organic sound.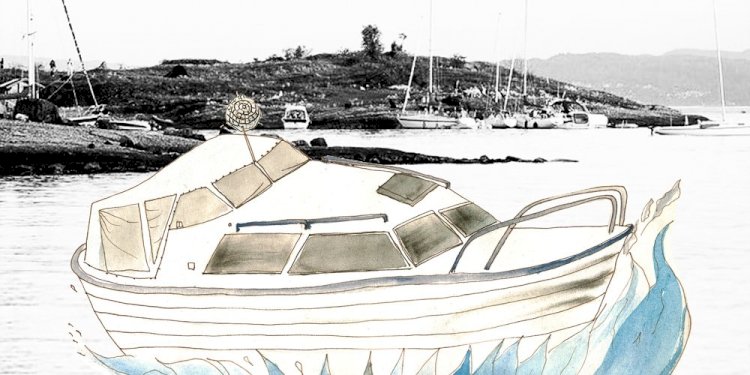 Photo by Paper Recordings
Villbass co-runs and plays at the seminal Sunkissed, has had releases on Beatservice and Eskimo and is the mustachioed man about town. On his excellent debut release for the revered Paper Recordings, he shows off a penchant for crisp sound and nicely swung beats with this summery selection. The release takes its name from the island of Skauern in the Oslofjord, a place where Villbass has spent many happy summer on his boat, "The Fighting Egg", which also features on the release artwork.
The record opens with the soothing and escapist seven minute opus that is 'En Liten Pose Selvtillit', which is cultured and spacey deep house at its finest. Harking back to the early Tromsø techno scene pioneered by Biosphere and Mental Overdrive, it has frazzled bass underneath gently swaying drums that really sweep you up and carry you away into the cosmos.
The fantastic 'Kahytten (Full Fest Versjon)' has a pulse and drive that will get any club rocking and is filled with fine studio trickery. Loose congas, synth riffs, locked in bottom end and a wandering feel all hypnotise you as they grow into a full blooded dancefloor destroyer.
Last of all, 'Kahytten' takes the template in a slightly different direction with more pads and, if you try hard enough you can hear the sound of the fjord in the background as you float amongst perfectly textured synths and between twinkling keys.
This is a lush and musical EP, full of fantastically accomplished house music that works as well during the day as it does at night.
Vinny Villbass - Skauern EP
Release Date 19th May 2017
Label Paper Recordings
Tracklist
1. En Liten Pose Selvtillit
2. Kahytten (Full Fest Versjon)
3. Kahytten